If you are having issues with the Ok Alone App on an Android 9 phone, please check the following settings:
Check you have the Latest Version
Please check the Play Store on your phone to make sure you have the latest version of Ok Alone installed.
Even if you do, you may want to uninstall the app, restart your phone and install the app again.
Check Notification Settings
Ok Alone sends you notifications when it is time to check in, or if there is a man down issue. The app requires permissions to send you these notifications. If you are not getting notifications correctly, please check the following settings:
Go to Settings >> Apps & Notifications >> Ok Alone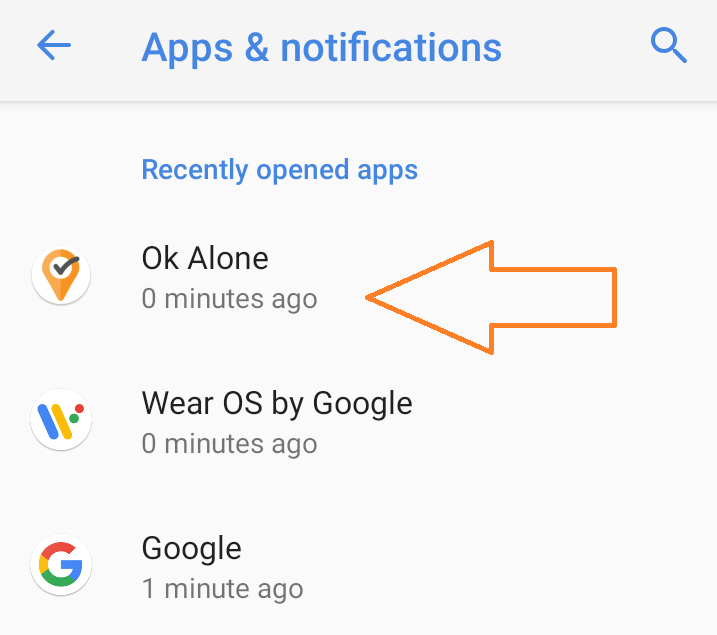 2. Click on Notifications in the Ok Alone settings screen
3. Two sets of notifications are shown – check that both are set to On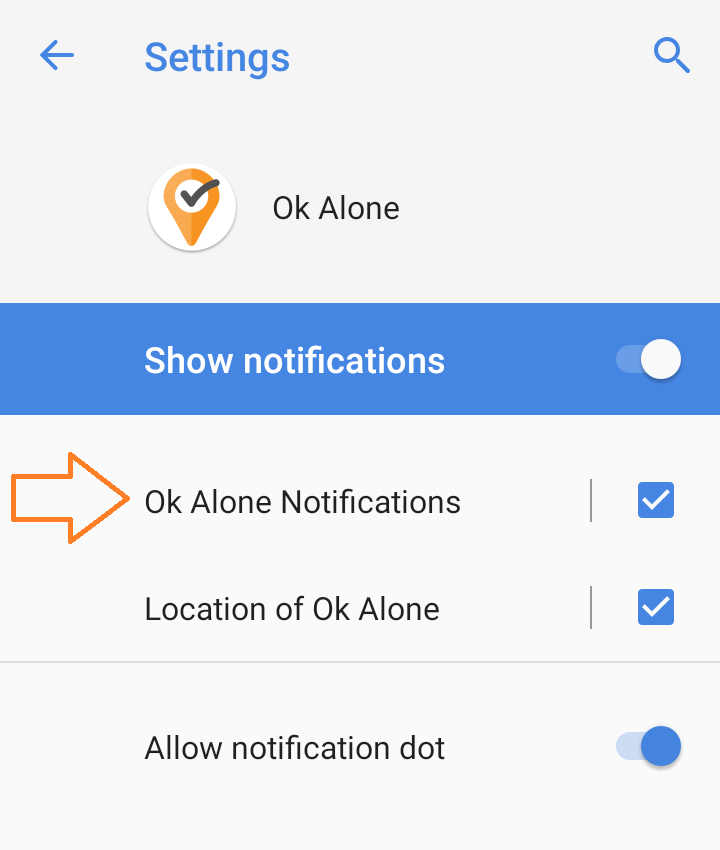 4. Click on the Ok Alone Notifications name to go into Advanced Settings
5. Check all the notification options are tuned on, including Override Do Not Disturb mode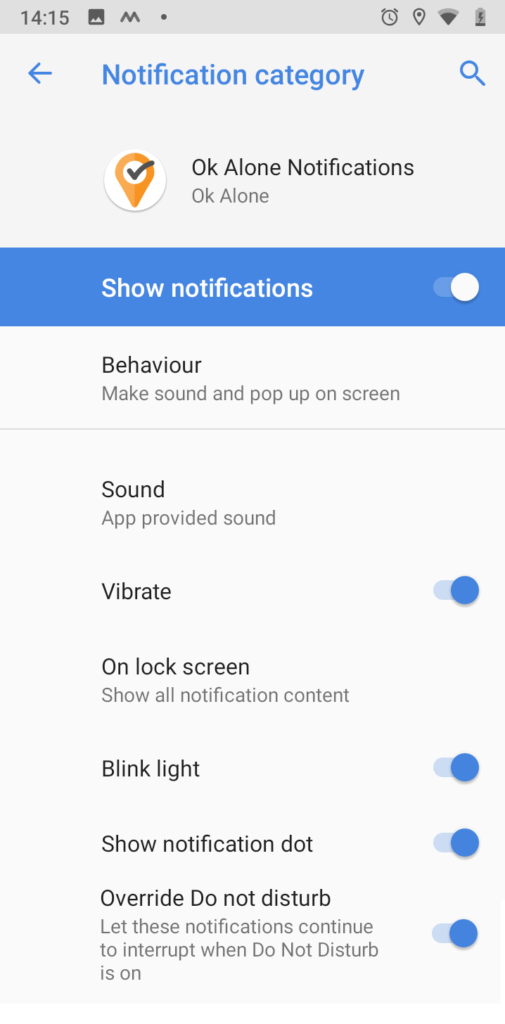 Check Location Settings
The Ok Alone app requires location permissions to monitor your location accurately in case of emergency. If you are having location issues, please check the following settings.
Go to Settings >> Apps & Notifications >> Ok Alone
Click on Permissions > Locations
Check that Location is on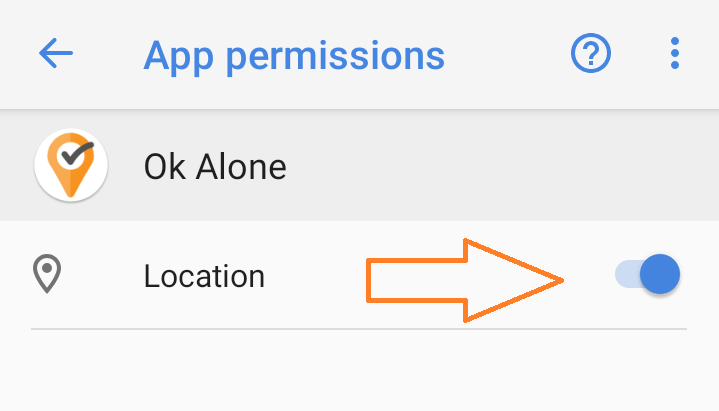 4. On the Ok Alone settings page, click Advanced and click on Battery
5. Click on Battery Optimisation – this should be set to "Not Optimised" – this means we can get a accurate location at all times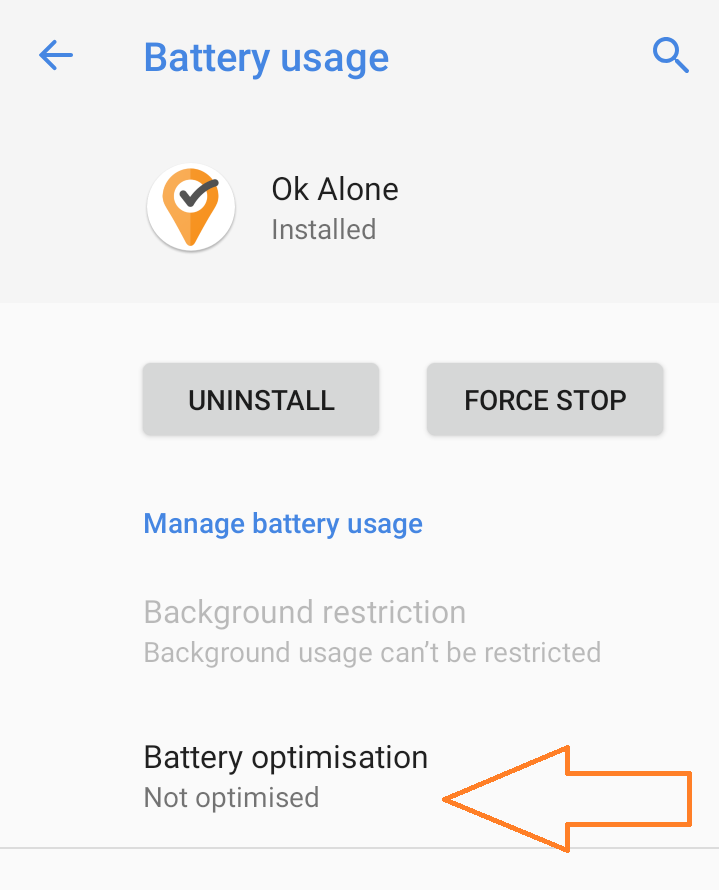 6. Find the Ok Alone app in the list of apps and click on it.
7. Choose the Don't Optimise option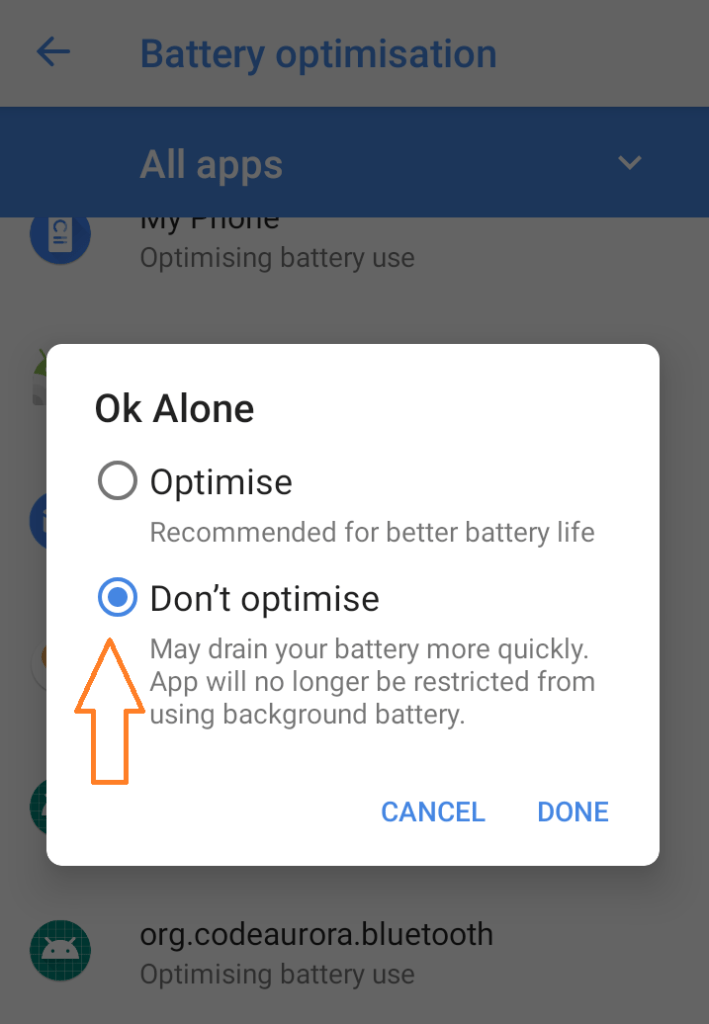 As a principal engineer with extensive industry experience for over 20 years, I offer a wide range of skills to help develop businesses online. With a proven track record in systems development, search engine optimization, online advertising, and marketing, I am passionate about developing and growing B2B, SaaS, and web-based products.
I specialize in lone worker solutions and have the ability to identify and implement suitable technologies for a wide range of projects. With Ok Alone, I've been instrumental in building the top-rated lone worker app, which provides protection for lone workers across industries worldwide. I'm a strong believer in the importance of the client-developer relationship and regularly seek customer feedback to help improve our systems.