WorkSafeBC update to Work Alone regulations
We all know that in the province of British Columbia, employers who are under the jurisdiction of the Worker's Compensation Board (WorkSafeBC) must implement a working alone program if they have workers who are assigned to work alone or in isolation.
This requirement has been in place for many years, but there was a significant change to the requirement in 2008 that makes the requirement more onerous. Many employers are unaware of the WorkSafeBC change.
The idea behind the regulation is that if a worker is disabled, they will be provided with assistance. The Occupational Health & Safety Regulations that apply are 4.21 to 4.23
Prior to 2008, the regulation applied to workers who were working alone or in isolation and exposed to a risk of disabling injury (They would not be able to transport themselves to assistance or call for help).
In 2008 WorkSafeBC changed the regulation to apply to workers in case the worker is injured or in ill health.
This is not a small change. A worker with diabetes, high blood pressure or other medical conditions may always be at risk of illness.
Unless employed as a firefighter, a heart attack is not deemed to be compensable unless there is evidence that the work was causative. Diabetes is not a compensable illness.
So we have a situation where a worker can suffer a disabling medical condition and not be covered by compensation, but the employer is still expected to have a working alone system in place if that worker is working alone and at no risk of injury. On the face of it, this seems a requirement in excess of the Workers Compensation Board mandate.
When asked if the CEO of WorkSafeBC has a check-in system if he stays late at work, WorkSafeBC dodged the question by saying that the CEO was not assigned to work alone, so the regulation does not apply. In other words, they offered no guidance.
The guidelines to the regulation also offer no clarification, and instead outline an extensive hazard and risk analysis for types of work that might place a worker at risk of injury.
The guidelines read as if they were created prior to the regulatory change, and were never upgraded.
So what does compliance with this regulation look like?
At least in theory, the risk assessment performed by the employer must take into account the health of the worker, and whether or not they are at risk of a medical incident. This may be somewhat difficult for the employer, as workers do not have to and may not want to divulge a medical condition.
Older or obese workers might feel discriminated against if they are required to check in when others do not.
Perhaps a generic risk assessment for health effects of the work is required, although this is not specified in the regulation or the guideline.
Due diligence would include the employer documenting that they asked the question about health, whether or not the worker has divulged medical history.
Whenever a regulatory requirement is poorly written, poorly explained, or badly enforced it reduces the credibility both of the enforcement agency, and of the regulations. In spite of the best intentions of those who made the regulatory change, this regulation has those deficiencies.
—————————————————————————————————
This blog was written by Jim Allman of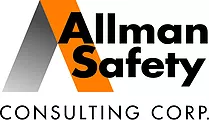 , which Ok Alone is pleased to share with permission. Allman Safety Consulting Corp. is a multi-generational family business. We have been in business since January 1998 and our Associates have up to 40 years of experience in solving safety problems. We are proudly Canadian and are based in Victoria, British Columbia, Canada. We are here to help you solve your safety problems. Whether your problem is with regulations, liabilities, or new processes with new hazards, we can help..
Want to learn more about Canadian lone worker safety legislation. See our blog – https://www.okaloneworker.com/2018/01/canadian-work-alone-legislation/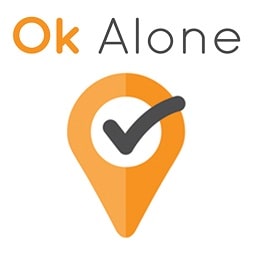 The Ok Alone team writes informative articles about lone working. Through our articles, we aim to educate readers on the benefits and best practices of using our lone worker app, and how Ok Alone can help mitigate risks and enhance communication between workers and monitors.  Learn about other areas including legislation, risk management, and legal compliance plus lone worker features such as man down, high-risk check ins and location monitoring.