When people are working in high temperatures or extreme heat it is vital they have access to water, shade, shelter and rest.
In 2005 California Governor Arnold Schwarzenegger signed the nation's first heat regulation into law. The regulations outlined in Section 3395 of Title 8 of the California Code of Regulations for preventing heat-related illness order growers and all other employers to protect workers against heat-related injuries and deaths. The regulations are primarily enacted to enhance the safety and well-being of workers who are subjected to intense outdoor heat in their line of work.
Tragic loss of a young life
On May 14, 2008 two -months pregnant, 17 year-old Maria Isabel Vasquez Jimenez collapsed after labouring in grape fields for more than nine hours without accessible shade or water. She died two days later. ¹
After the incident Maria De Los Angeles Colunga, owner of the labour company, Elias Armenta, a former safety director, and Raul Martinez, a former supervisor were charged. The state revoked De Los Angeles Colunga's contractor license and fined her $262,700. ²
As a result of Maria's tragic death the state amended the title of its regulations so that the heat illness prevention standards set forth in Section 3395 of Title 8 of the California Code of Regulations shall be known, and may be cited, as the Maria Isabel Vasquez Jimenez heat illness standard.
Industries included in California's Section 3395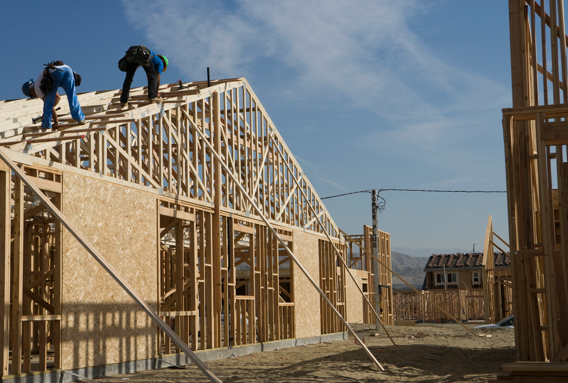 The standards of Section 3395 apply across several industries, with the intent to reduce the incidence of heat-induced health problems. The impacted sectors included in the provisions include agriculture, construction, landscaping, oil and gas extraction, and transportation or delivery of heavy materials such as agricultural products and construction materials.
The Department of Industrial Relations (DIR) issued a Q&A document to help people identify if their workplace is included in the regulations.
They stipulate 'an outdoor place of employment is best thought of as one that is not an indoor workplace. Open areas like agricultural fields, forests, parks, equipment and storage yards, outdoor utility installations, tarmacs, and roads, are obvious examples of outdoor workplaces. Outdoor workplaces also include construction sites in which no building shell has been completed and areas of construction sites that are outside of any building shells that may be present.
Outdoor areas adjacent to buildings, e.g., loading docks, are also considered outdoor places of employment if an employee spends a significant amount of time working in them. Sheds, packing sheds, and partial or temporary structures such as tents, lean-tos, and structures with one or more open sides can be either indoor or outdoor workplaces depending on the circumstances. In many cases these structures may actually be hotter than the environment outside of them because of heating by the sun and conditions inside like limited air circulation or lack of insulation. DOSH (The Department of Occupational Safety and Health) considers a structure in this category to be an outdoor workplace if it does not significantly reduce the net effect of the environmental risk factors that exist immediately outside of the structure.' ³
High Heat Standards and Procedures
One important clause stipulated in the Maria Isabel Vasquez Jimenez standard is the implementation of high-heat procedures when the outdoor temperature reaches or surpasses 95 degrees Fahrenheit (35°C). Employers are tasked with ensuring that effective modes of communication—be it verbal, visual, or electronic—are maintained in order to allow employees to promptly connect with a supervisor when the need arises.
Furthermore, it is the duty of the employer to monitor employees for signs of heat illness vigilantly. This can be achieved by a supervisor or designee observing 20 or fewer employees, implementing a mandatory buddy system, maintaining regular communication with a solitary employee via radio or cell phone, or any other effective observation methods. One way to do this is with an employee safety monitoring app.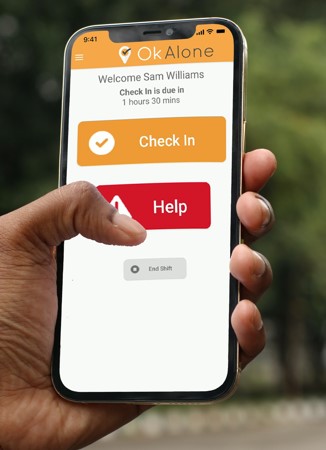 Emergency Response Procedures
The standard also lays down stringent emergency response procedures. It mandates the employer to ensure the establishment of an efficient communication system, allowing employees to reach out to a supervisor or emergency medical services when necessary. The use of electronic devices for this purpose is permitted only when the reception is reliable in the work area. If not, alternative means of summoning emergency medical services must be ensured by the employer.
Moreover, it's crucial for the employer to guarantee that clear and straightforward instructions to the work site are easily accessible and can be relayed promptly to emergency responders should an emergency occur.
Updates to Title 8 of the California Code of Regulations
On April 7, 2015, DIR, in conjunction with Cal/OSHA, announced that major revisions to California's heat illness prevention standard had been approved by the Office of Administrative Law. The revised standard took effect on May 1, 2015.
Some of the changes include:
· Water must be "fresh, pure and suitably cool" and located as close as practicable to where employees are working, with exceptions when employers can demonstrate infeasibility.
· Shade must be present at 80 degrees (26.6°C), instead of the current 85 degrees (29.4°C), and accommodate all employees on recovery or rest periods, and those onsite taking meal periods.
· Employees taking a "preventative cool-down rest" must be monitored for symptoms of heat illness, encouraged to remain in the shade and not ordered back to work until symptoms are gone. Employees with symptoms must be provided appropriate first aid or emergency response.
· High-heat procedures (which will remain triggered at 95 degrees (35°C)) shall ensure "effective" observation and monitoring, including regular communication with employees working by themselves.
· Emergency response procedures include effective communication, response to signs and symptoms of heat illness and procedures for contacting emergency responders to help stricken workers. ⁴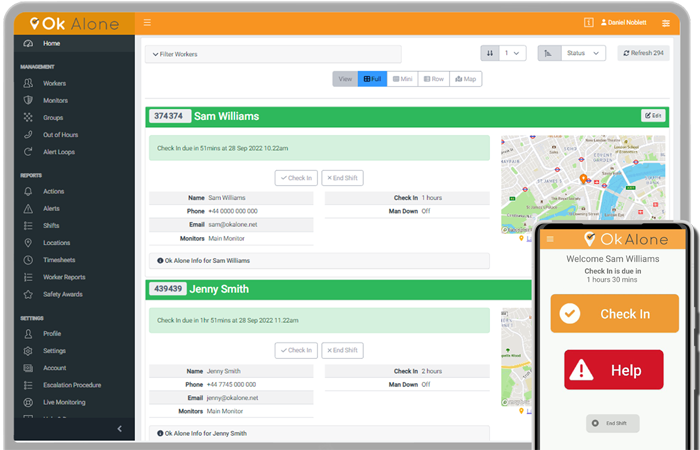 Conclusion
Understanding local legislation is only the first step in ensuring workplace safety. You've read about the laws, now it's time to take proactive steps! Embrace the Ok Alone system – a leading solution in employee safety monitoring. With Ok Alone, you're not just complying with the laws, you're going beyond to create a safer, more secure environment for your workers.
This system isn't just about compliance – it's about peace of mind. With Ok Alone, you can keep an eye on your employees' safety, reduce the risks associated with their tasks and have real-time responses to any potential dangers.
Whether you're in construction, oil and gas, agriculture, or any other industry requiring extensive outdoor work, Ok Alone is your partner in safety. With its innovative features, it's designed to meet and exceed the requirements of the toughest safety standards.
So why wait? Step up your safety game, try Ok Alone today. Let's create a safer and more responsible workplace together!
For more information on U.S legislation visit our dedicated page.
References:
https://eu.recordnet.com/story/entertainment/human-interest/2009/04/24/three-charged-in-farm-death/52019175007/
Heat Standards in Specific States
Many U.S. states run their own OSHA-approved State Plans. Some states other than California have adopted standards that cover hazards not addressed by federal OSHA standards. The following states have standards for heat exposure: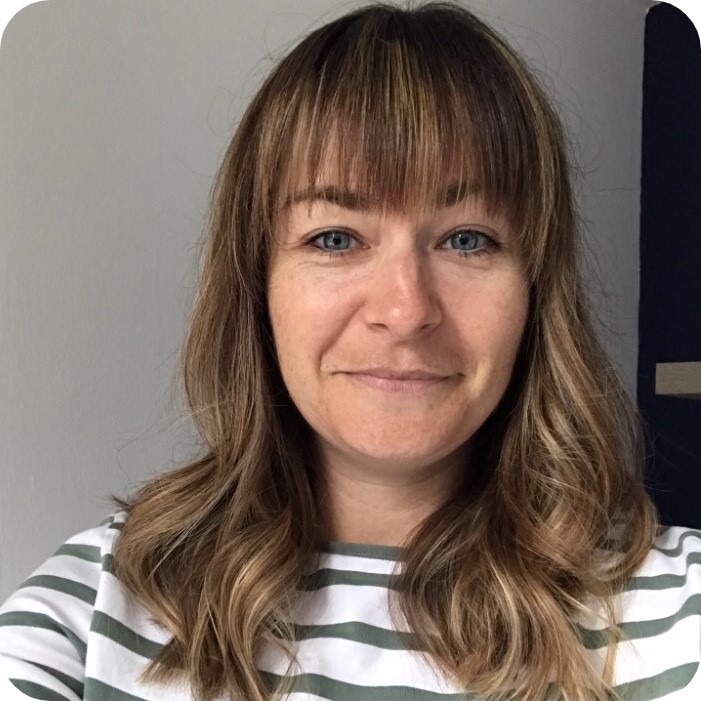 As an expert in lone worker content management, I possess an extensive knowledge base and experience in the area of lone working and safety monitoring. My expertise in this field encompasses a wide range of areas, including risk assessment, training, communication, and technology. I have a deep understanding of the unique risks associated with lone workers and have researched and written many projects and articles to educate people in how to mitigate these risks.
Throughout my time with Ok Alone, I have kept up to date with technological developments, legislative changes and regulations that have been introduced to help organizations ensure the safety of their lone workers.