When it comes to assessing the risks associated with working alone, it's easy to focus on the physical dangers that can easily set off a lone worker alarm or man down alarm. Heights, loud noises, chemicals, extreme temperatures, tripping hazards—these are all things you can see, hear, and feel. But under the surface, there's a lot more going on than meets the eye.
According to research from the British Occupational Health Research Foundation (BOHRF), remote/mobile workers are a "hot spot" for stress. In fact, 64% of remote and mobile workers reported symptoms of psychological distress. Why? Isolation, poor communication, low decision authority, job insecurity, and unclear roles, just to name a few of the many complex links.
Stress is a legitimate health and safety issue for lone workers of all ages, genders, and experience levels, across all industries. Stress has been shown to increase chronic fatigue and decrease attention span, which interferes with safe work practices and sets the stage for injuries at work. And for lone workers, who are physically isolated from colleagues, supervisors, and emergency personnel, this is an especially serious concern. Without the right controls in place, a lone worker panic alarm may be triggered and the consequences could be dire.
To help managers better support their lone workers' mental health and well-being, the BOHRF put together some practical recommendations. Here are a few of their top tips to implement in the workplace:
Encourage an active lifestyle
It's a well-known fact that exercise is good for both the body and the mind. It reduces stress hormones and stimulates the production of endorphins, leaving you more relaxed and able to cope with your day-to-day tasks.
Sounds like a simple fix, but it's hard enough to encourage in-house workers to jump on the fitness wagon, never mind those who work in isolated or remote conditions. A lunchtime running group or yoga class just isn't possible, nor are active corporate outings. So, you'll have to think creatively and come up with some more unconventional ideas.
A subsidized gym membership can work in some cases (if the lone worker is mobile, choose a gym with multiple locations within their working territory). Or, you could boost engagement and accountability by equipping your workers with a wearable fitness tracker or app and setting up a virtual team that anyone in the company can join (to streamline technology, the app can be installed on the same device as your employee's lone worker man down alarm system). Members can participate in special challenges, receive incentives based on activity levels, and share their photos, tips, and statistics on a regular basis.
Make contact a priority
Lone workers often feel dislocated from their workplace, their peers, and the work culture in general. That's why it's so important to keep the communication flowing. Managers should contact employees regularly (not only when there is a problem!) and build up trust so employees will do the same. Also, make sure lone workers check calls regularly and are in touch with their colleagues frequently, either by phone during a normal working day, or face to face at meetings and training courses.
Even with the best intentions, some communication (particularly the ad-hoc variety) doesn't get passed on to lone workers. To prevent this, you can assign each worker an in-house communication contact to keep workers up to date, and also encourage managers to use mass communication, such as forums or group emails, whenever possible.
Clarify decision-making levels of authority
Lone workers are just that—alone. Employers trust them to manage their own time and their own tasks, and to make their own decisions when necessary. But to ensure their own health and safety, workers need to feel capable of making those decisions and know how far their authority goes before they have to consult a manager or activate their lone worker alarm.
To accomplish this, you must first ensure your workers are properly trained in all aspects of their position, understand the risks involved, and know what to do in case of an emergency. And, you must have a comprehensive lone working procedure in place that outlines exactly when workers should consult a manager. Review all the training, policies, and procedures regularly, and update them often.
Healthy workers are the key to a safe and productive workplace. Check out our blog for more lone worker safety tips, or explore the many safety features of our lone worker app by signing up for a free 7-day trial.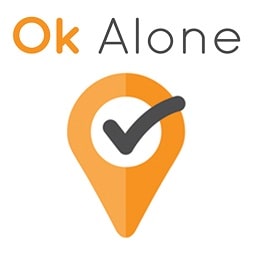 The Ok Alone team writes informative articles about lone working. Through our articles, we aim to educate readers on the benefits and best practices of using our lone worker app, and how Ok Alone can help mitigate risks and enhance communication between workers and monitors.  Learn about other areas including legislation, risk management, and legal compliance plus lone worker features such as man down, high-risk check ins and location monitoring.