Keeping Parks and Recreation Teams Safe with Simple, Effective Lone Worker Safety Technology
Parks and recreation workers everywhere face hazardous conditions nearly every day. Whether you are operating recreational or leisure programs at playgrounds and parks in the city, managing wilderness campgrounds, performing trail-building and maintenance duties or any of the countless tasks that are part of many parks and rec workers' daily routines, you face unique challenges maintaining your lone worker safety at work.
For each lone worker or team of workers, it's critical to do a hazard assessment, identifying the safety risks of specific tasks and determining an appropriate response for each potential threat – a complicated exercise, to say the least!
Regardless of what job you are doing and the risks it carries, key to worker safety is an effective lone worker protection system. Even if you aren't actually working alone – there are limitations to the traditional 'buddy system' method of worker monitoring. For example, what if your trail-building team becomes trapped by a washout? Your buddy will be just as helpless as you.
Simple technology can help – with a lone worker safety system like ours, you can call for help from wherever you are. Even if you are incapacitated and CAN'T call for help, you are protected, if you don't check in we will be on it right away.
Teams or lone workers performing particularly risky jobs can check in as frequently as deemed necessary (as often as every 10 minutes) and if they fail to do so, your lone worker policy informs us as to what action to take.
Ok Alone offers a comprehensive lone worker safety system for the cost of a cup of coffee per employee, per month!
You might expect a lone worker protection system as thorough as this to be expensive, and some are, but not ours. We've invested in modern technology combined with a deep analysis of worker safety requirements to create what we think is the best affordable lone worker safety system on the market today.
Curious to learn more about it? Check out our comparison guide to see the five factors of a comprehensive safety monitoring system.
Still not sure that your manager will find room in the budget? Tell them about our free trial.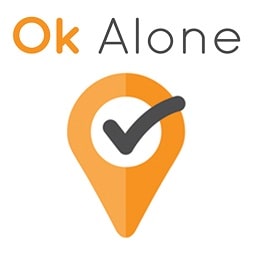 The Ok Alone team writes informative articles about lone working. Through our articles, we aim to educate readers on the benefits and best practices of using our lone worker app, and how Ok Alone can help mitigate risks and enhance communication between workers and monitors.  Learn about other areas including legislation, risk management, and legal compliance plus lone worker features such as man down, high-risk check ins and location monitoring.