You will often hear the term "Duty of Care" use when people are discussing lone working. Have you ever wondered exactly what Duty of Care is?  For those of you not up on your legal history, Duty of Care dates back to the 1800s with connections to both Tort and Common law. Originally, a Duty of Care was defined as a legal obligation requiring an individual to provide reasonable care in performing any act that has the potential to harm others. Over time, that scope was broadened to include the employer/employee relationship.  In particular, such laws make the Directors of a corporation personally liable in cases where they are shown not to have provided a necessary Duty of Care.
Your Duty of Care Evolves
Duty of Care is not a fixed concept. As situations change, so too does the standard required for Directors to show they have met their Duty of Care. For example, 50 years ago, the "standard" may have been to know Bob was working in the South facility on his own. If he didn't turn up for coffee or lunch, you'd know something is wrong.  Then someone comes up with the Buddy System.  The courts would view this as a new and higher standard of care required by organizations. Those that do not meet the new standard leave themselves open to risk and liability.  Today, the standard is much higher.  Mobile technologies have made manual approaches like the Buddy System a thing of the past, and the standard continues to be raised all the time.
It's not just about compliance
You'll often hear lone worker safety being discussed in the context of compliance, but it's much more than that.  Organizations with high safety standards maintain employee morale, keep their employees longer and preserve their business continuity record.  In fact, an article in Biz Journals cited a 2013 study that showed companies with exemplary safety, health and environmental programs outperformed the S&P500 by 3-5%.  It shows there is a clear link between employees who are safe and healthy and the bottom line.
If this has got you thinking about your Duty of Care to your team, a good first step is to complete a risk assessment of everyone in your organization.  Ok Alone has created a free Risk Assessment guide to help you along.  It can be used whether you have lone workers or not. Either way, it's a practical way to help ensure you are providing your team with the best Duty of Care possible.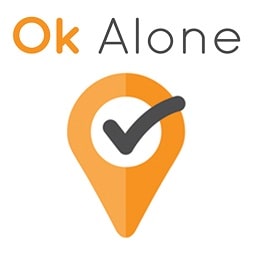 The Ok Alone team writes informative articles about lone working. Through our articles, we aim to educate readers on the benefits and best practices of using our lone worker app, and how Ok Alone can help mitigate risks and enhance communication between workers and monitors.  Learn about other areas including legislation, risk management, and legal compliance plus lone worker features such as man down, high-risk check ins and location monitoring.