Your Job Role - CEO/Director
As the CEO or Director of a company it is your responsibility to provide inspired leadership and make decisions about policy and strategy that will be felt company-wide. One of your main concerns should be the safety and well being of your staff.
Ok Alone can help you comply with local legislation by providing an automated safety solution that is easy to run and even easier to use.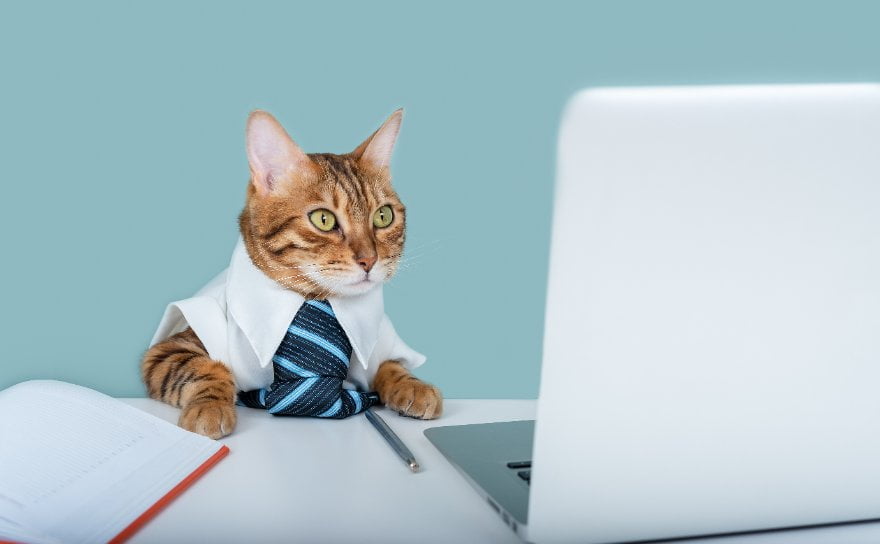 It is crucial that Directors ensure their company complies with the lone worker legislation for their area or industry. It is a legal requirement that you do. Legislation has been introduced to increase the safety of those who work alone throughout their shift. One way to comply is by having Ok Alone's lone worker solution that has multiple communication options and real time locations for staff.
Choosing not to comply with local legislation could result in staff being injured or killed and management being fined, imprisoned or both.
Ok Alone is fantastic value for money. The Ok Alone system offers a full lone worker solution with our Worker Plan for $5/£4 per worker per month, however some companies choose to add extra features to contact workers and manage alerts. These are available in our Communications Plan, also known as the Comms Plan.
The price of both the Worker and Comms plan reduce with higher volumes of workers. Accounts can be paid monthly, quarterly or annually and run month to month. There are no long term contracts, so you can have Ok Alone when you need it. Payments can be made online using credit cards or other options such as BACS and bank transfers are available.
As an employer there is a duty of care towards all employees and a responsibility to ensure staff have adequate training and equipment to minimise risks at work. Company directors must provide a safe working environment, including any necessary protective equipment, and a safe workplace. If an employee is killed in an incident at work, it is the employers responsibility to allow an investigation to occur and if they are found guilty of negligence, to accept the consequences. The consequences vary in different countries. However, one thing that is changing on a wider scale worldwide is owners, directors, managers and supervisors are being found culpable of these deaths and punished accordingly; either through personal or company fines and imprisonment.
One way to reduce the possibility of being found negligent is to provide workers with PPE such as a lone worker system. Ok Alone has a help button and missed check in alerts that inform monitors of any problems and supply them with real time locations for the worker in trouble.
The safety of your workforce should be every employers main priority. Providing staff with a lone worker app that runs on smartphones is one of the easiest ways to enhance their safety. Ok Alone's app has many features, such as; check ins, help button, high risk setting, worker down, multiple location options in real time, escalation procedures and free updates and reports. It also has more specialist features like: start/end shift reminder notifications, worker grouping, safety awards, WhatsApp messaging, Alert Loops, handsfree voice commands, bypass silent settings and extended privacy. Creating a safety culture within your company is crucial to reducing and mitigating risks.
Introducing a new safety measure such as Ok Alone will help create that culture. Having frequent monthly meet ups to announce the results of the Safety Awards, and hand out certificates, will also increase your safety meeting attendance.
The Ok Alone lone worker app is really easy to integrate into a workforce. Workers need to download the app and log in using a designated pin. You don't even need to enter the pin every time you use the app. At the start of a shift workers click 'Start Shift' and that's it. Workers are then required to click 'Check In' when their phone prompts them. If they need help or to change their check in frequency, that is also done by tapping a button on the app. It really couldn't be more straightforward.
From a supervisor's position they need to enter their workers into the system (this can be done with an Excel spreadsheet) and create an escalation procedure (there is a wizard template to do this). Supervisors can then choose the format and frequency of how they are contacted; SMS, email, phone call, WhatsApp, in the event of a missed check in or help alert. The beauty of Ok Alone is that it will work away in the background until an alert is triggered.
Within the Ok Alone system it is incredibly easy to create reports on different subjects. Reports can be created that show any alerts sent, calls or SMS sent and all actions made by workers throughout a shift. The Worker Report section allows you to see Worker Status, App Not Activated, Has Started a Shift, No Shift Started, Last Shift Started and No Location all within set dates. You are also able to create a list of the Workers connected to specific Monitors. Timesheets for specific Workers can be created as well as the ability to upload a csv or excel file with start and end shifts for multiple workers to input their shifts to the dashboard.
An airtight audit trail helps companies with regard to their data and information by keeping track of their lone workers and the actions they take, shifts they work and locations they visit.
BS8484 is a fantastic standard which regulates the Lone Worker industry for those solutions that rely on police intervention. By going through accredited ARC's in order to cut down false call outs they stop police time being wasted. But this isn't something that every lone worker solution needs. It is not a legal requirement for solution providers to meet the standards of BS8484.
Many lone worker apps meet the BS8484 criteria listed for apps and devices as they have features such as:
In order to meet the criteria for certification you need to have every feature in every category, including ones not applicable to apps. But if your solution doesn't contact the emergency services directly, as it isn't necessary, you won't be issued a URN code and if you don't have a code you can't get certified.
As a Director it is much easier to get staff on board with a new idea if they enjoy doing it. The use of gamification has proven results in increasing the participation and engagement of staff with new systems in the workplace. Ok Alone encourages people to use the solution by using an element of competition. 
Staff usage of the system's features is ranked against others within their own company and other companies also using Ok Alone. People can earn badges and titles which offer a positive reinforcement of using the system.