Lone Worker Protection for Security Guards and Security Companies
Working as a Security guard is a particularly dangerous occupation. On average, security officers suffer injuries at more than twice the rate of the average worker. One way of improving the safety of security guards is to use a lone worker security system. 
Lone working security guards require a solution that ensures they have round the clock safety monitoring, automated check-ins and precise GPS locations in case of emergencies.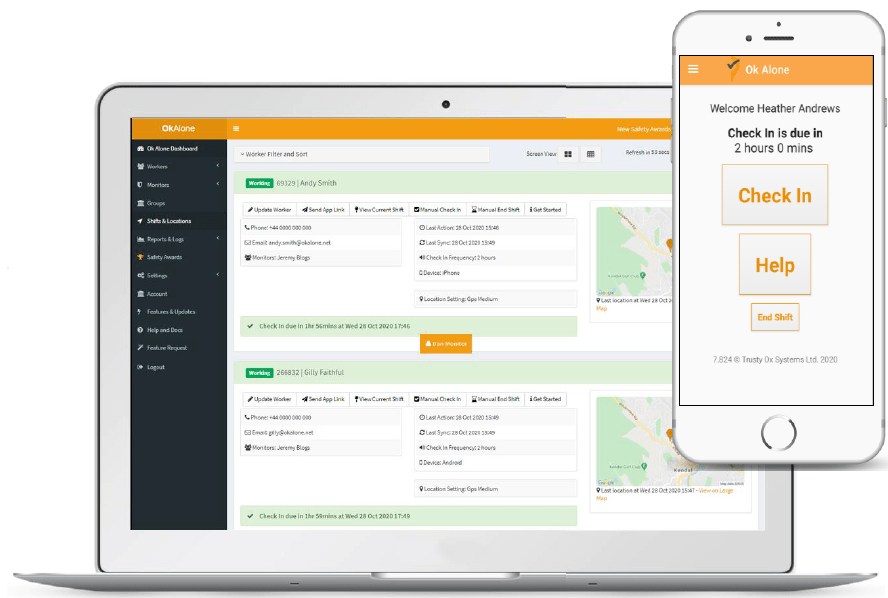 Know where your security guards are at all times with our lone worker app and GPS. See all your worker locations in the cloud-based dashboard and view the location history for each shift.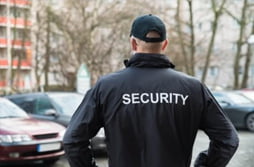 Our timed check-ins mean you know your guard is active and safe. If there is no reponse to a scheduled check-in notification, monitors can be alerted to investigate.
Make sure security guards start and end shifts on time. Reminders are sent to guards when their shift is due to start. Monitors will be alerted if the guard does not start a shift on time.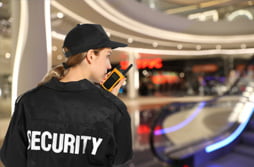 What Security Companies Say about Ok Alone
Very Useful Tool Employed by our Security Team
The Ok Alone app is a very useful tool employed by our security team.
It allows our officers to check-in on a regular basis, insuring their safety and allowing our supervisors to reduce physical checks, allowing them more time to fulfill other duties.
There has also been the added benefit during the Covid-19 pandemic; as the limited physical checks/ interaction required improves safety for all the officers on our team. 
Sean Hamilton, LP Security
Perfect Solution for our Security Company
After looking at most of the options out there the OK Alone app was the perfect solution for our security company. 
Simple to use with lots of useful features to create reports and quickly check how the officers are using the service. 
This was by far the easiest to use and most cost effective of all the lone worker apps I looked at. We couldn't be happier with the service. 
Ben Beveridge, Black and White Key Security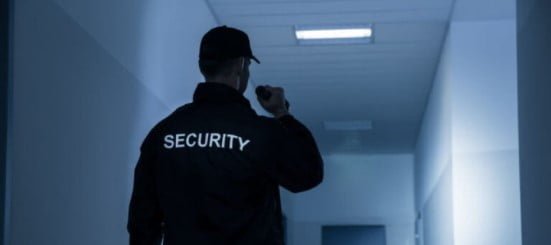 Common causes of security guard injuries
The six most common causes of security guard related injuries:
slips, trips, and falls
assaults
contact with objects/animals
transportation accidents
overexertion
exposure to harmful substances or environment
Ok Alone covers all of these needs and more:
Ok Alone's App for Security Guards
As security personnel frequently work in isolation, they often remain out of sight and out of earshot of other workers, with little expectation of colleagues visiting. They also understand that immediate assistance may not always be on hand when needed. These unique situations call for employers to acknowledge the diverse settings in which their security guards operate alone.
With these varied scenarios and the specific hazards associated with the security industry, it becomes crucial to develop and implement effective health and safety procedures. A lone worker security policy tailored to these unique challenges can significantly mitigate these risks.
Managing a team is always a challenge, and the difficulty escalates when the team is regularly exposed to potential dangers. As an employer of security personnel, your prime responsibility is to ensure that your staff are not only active and responsive, but also safe and stationed at the right locations.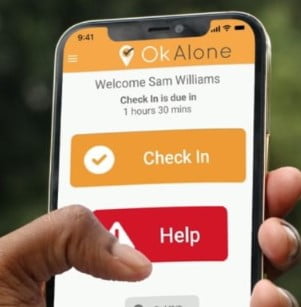 To aid in this, Ok Alone offers a straightforward, cost-effective security guard tracking app. This app for security guards provides a high-quality, professional service. But an effective lone worker security strategy doesn't just benefit the employer. At the same time, it's also important that workers feel valued and cared for by their employer. 
With the Ok Alone app, security guards can work with the reassurance that they're not truly alone – help is available when they most need it.
Ok Alone subscriptions are within the budget of even the most cost-conscious organisation. With no set-up fees or long term contracts, you can quickly be up and running for as little as $5/£4 per person per month. Why not create your own personalised quote now?
Want a quote for Ok Alone? Please email us at [email protected] and we will send you a quote for our lone worker solution.