Subscriptions to the Ok Alone system are within the budget of even the most cost conscious organisation. With no set-up fees or long term contracts, you can be quickly up and running for as little as $5/£4 per person per month.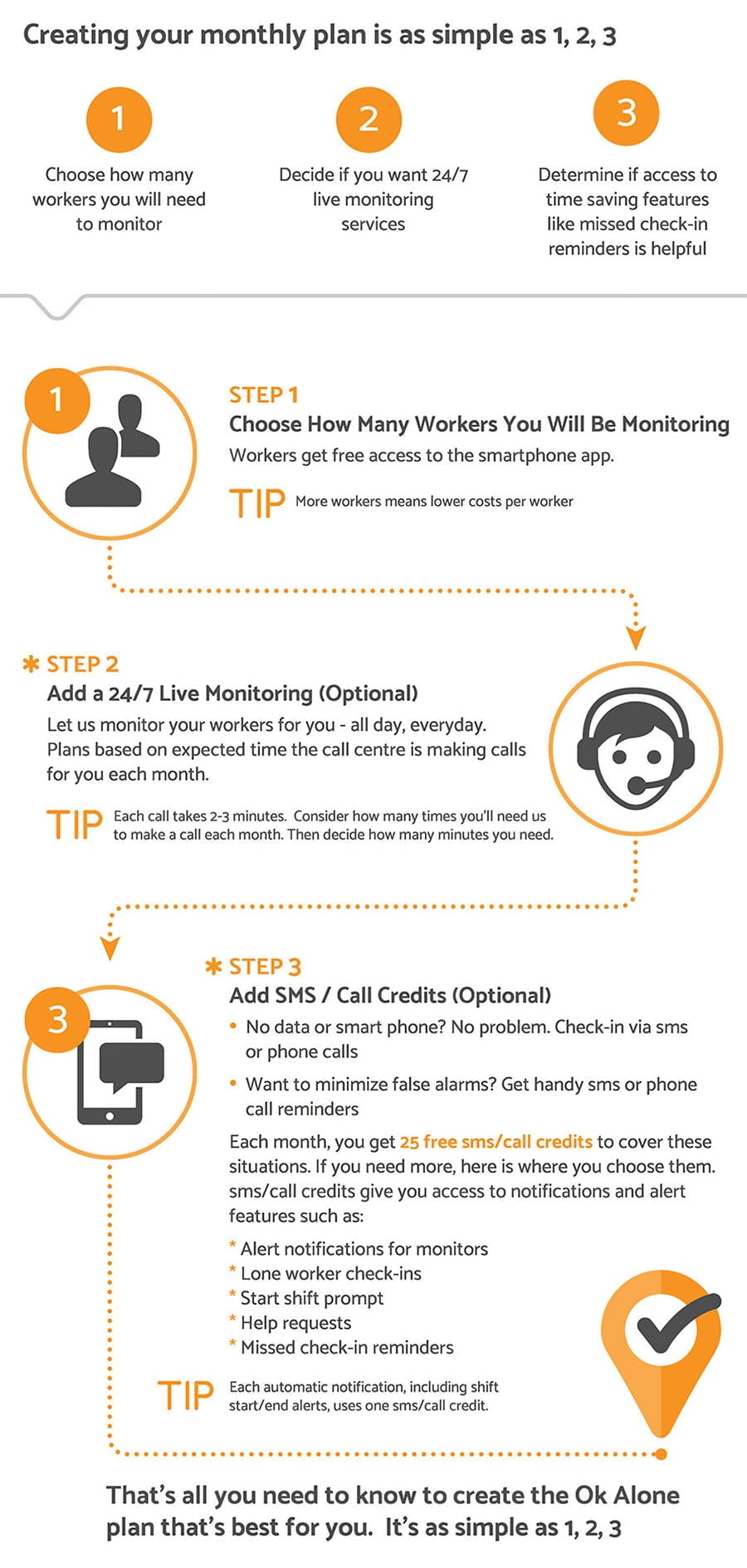 More about our pricing
Everyone needs to subscribe to the Ok Alone system which gives you access to the website, the apps and email communications. Your subscription fee is based on the number of workers you have entered into the system. There are two other optional services that you may choose to use.
First, you can choose to have our 24/7 call centre act as your monitor. You pay for this live monitoring time in minutes. To get the best value, you choose a plan that covers your expected use of the call centre. If you go over your plan, we don't cut you off, but surcharges may apply.
Second, you may find it helpful to use sms messages or automated phone calls for worker reminders or monitor alerts. You get 25 free sms/call credits included with your subscription. Sms/call credit plans are also designed to suit your needs and offer the best value. Again, if you go over your plan, the system will continue to work for you, but additional fees will apply.