Ok Alone can easily be integrated with the V.BTTN panic button – to provide an alternative button for help alerts when used alongside Ok Alone's lone worker features.
What is the V.ALRT Panic Button?
The V.ALRT is a wearable help button that can be carried discreetly in a pocket or a bag, worn on the wrist, or around the neck as a pendant.
With the push of the V.ALRT help button, your smartphone sends a personalized text message
Any alert can be sent via Ok Alone to contact monitors by email, SMS or phone. Ok Alone's dashboard can then be used to manage all workers and alerts in one place.
Learn more about the V.ALRT Button: https://vsnmobil.com/products/v-alrt/learn_more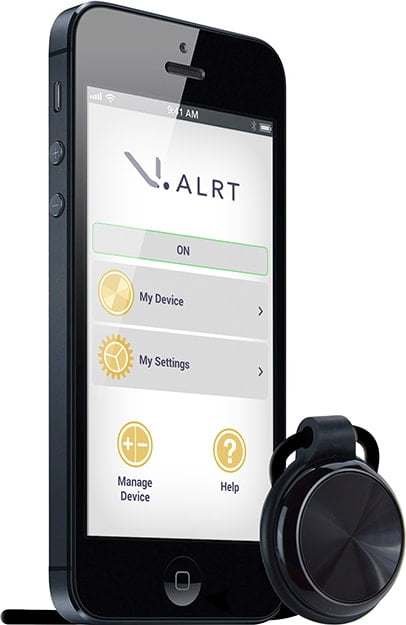 Integrating Ok Alone and V.ALRT
The V.ALERT button works with it's own simple app for iPhone or Android and connects via bluetooth. Ok Alone then runs alongside the app on the same phone – this means you always have lone worker protection, even if there is low battery in the panic button or a poor Bluetooth connection.
To link V.ALRT to Ok Alone – you can simply set one of the contacts for V.ALRT to send an sms to Ok Alone with the workers unquie pin number, the word help and a short message – Ok Alone will do the rest.