WorksafeBC have identified Forestry work as one of the four main industries at high risk of serious workplace injuries and therefore contributing to the serious injury rate.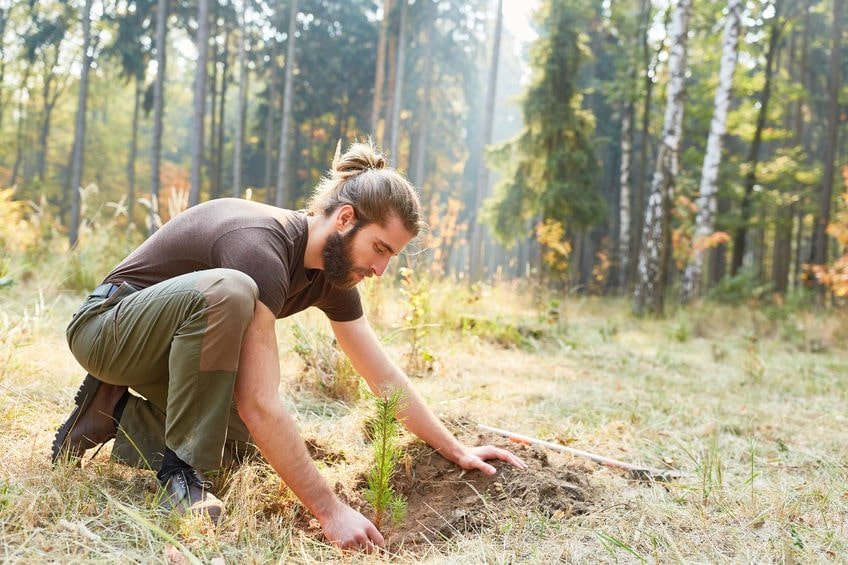 The 2018-2020 Forestry High Risk Strategy (HRS) is a comprehensive prevention strategy to address workplace safety in forestry operations. The intent of the Forestry HRS is to execute focused and impactful inspectional activity in those areas of the timber harvesting segment that represent exceptional risk to workers. ¹
Identified high risk work activities typically fall into five areas of operations:
Manual tree falling
Log transportation
Cable yarding
Mechanized harvesting (focus on steep slope and tethered/winch-assist operations in 2020)
Silviculture
In addition to the five main focus areas, which are based on different harvest phases and related activities, emergency response planning (ERP) has also been identified as a critical target area for the Forestry HRS because of a number of serious ERP failures documented at forestry workplaces through incident investigations. ²
As a result of the continuing high injury rate in hand falling, a dedicated inspection team is being deployed. They will focus on high injury rates, consistent high risk injuries, and/or poor compliance rates amongst employers involved in manual tree falling.
The goals of the 2018-2020 HRS are to:
Raise awareness and promote adherence to safe practices
Reduce the serious injury and fatal injury rates in the top risk exposure categories in forestry operations
Because of the largely seasonal nature of forestry work, an element of seasonal approach is also incorporated into the Forestry HRS. Officers in different regions of the province will continue to have the latitude to adjust their inspectional focus to reflect seasonal variability.
Sustained compliance requires the commitment and support of on-site employers as well as those parties with higher-level responsibilities related to proper planning and execution of the work. When repeat or high-risk violations occur, officers will review the roles and activities of all worksite parties to ensure their responsibilities are being fulfilled in a sustained manner.
Starting in 2019, the Forestry HRS included an additional focus on phase congestion that results from poor phase integration. Phase integration is the practice of incorporating multiple harvesting phases within a single operating area. Without proper planning, these areas can become overcrowded or jammed, leading to phase congestion. Phase congestion is an industry-wide problem and has resulted in serious injuries and fatalities. ³
Results So Far
Over the four quarters of 2018 WorksafeBC met and surpassed their target for inspections (125%). They carried out 2,146 inspections, exceeding their intended 1,719. Throughout this period, they issued 1,367 Orders, 190 Orders with potential high-risk violations, 50 warning letters, 18 citation warnings, 25 stop use orders, 5 stop work orders and imposed 14 penalties. ⁴
Over the four quarters of 2019 WorksafeBC met and exceeded their target for inspections (130%). They carried out 2,228 inspections, surpassing their intended 1,716. Throughout this period, they issued 1,259 Orders, 113 Orders with potential high-risk violations, 23 warning letters, 56 citation warnings, 15 stop use orders, 3 stop work orders and imposed 7 penalties. ⁵
So far in 2020 (Q2) WorksafeBC have inspected 1,413 of their 1,894 target. They have issued 416 Orders, 68 Orders with potential high-risk violations, 12 warning letters, 8 citation warnings, 3 temporary cessation of work orders and imposed 5 penalties. ⁶
There has been a marked drop in all orders, warning letters and penalties issued over the 2018-2020 period.

Additional Resources
The Forestry page of the WorksafeBC website offers many great resources that have been brought together by WorksafeBC. These cover many different subjects, log transportation; manual falling and bucking; mechanical harvesting, yarding and skidding; tree planting and other silviculture.
Each subject leads to many, many helpful videos, pdfs, checklists, booklets and pamphlets.
Visit the page at: https://www.worksafebc.com/en/health-safety/industries/forestry
Additional information and resources are available from Worksafe BC's industry partner, the BC Forest Safety Council.
1, 2, 3 – https://www.worksafebc.com/en/about-us/what-we-do/high-risk-strategies/forestry
4, 5, 6 – https://www.worksafebc.com/en/about-us/what-we-do/high-risk-strategies/forestry/updates-and-results