Why Ok Alone is the Best Lone Worker App
Ok Alone is the best lone worker app. It's the perfect, low-cost, employee safety monitoring solution. The simple app works on all smartphones and allows workers to complete their shifts safely. The app gives workers multiple ways to request help, check in or alert supervisors to high-risk situations. This is all possible while the app runs in the background letting monitors know where workers are in case of an emergency.
99.2% OF CUSTOMER RENEW WITH OK ALONE EVERY MONTH! 
Some reasons why Ok Alone is the best app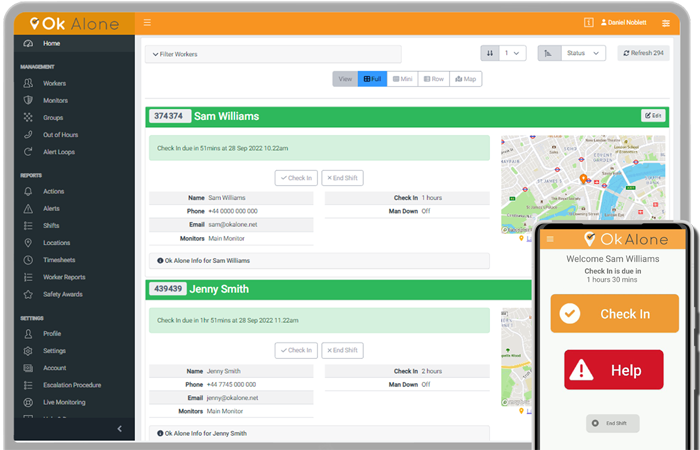 Features of the Best Lone Worker App
Products that are the best are simple and easy to use. They don't take a lot of time to master, they don't require expensive hardware and they don't get in your way.  Here are some of the most popular features to keep your lone workers safe:
Ok Alone has a flexible count down timer that can be set for different periods of time. If they miss a check in then their monitors will be alerted. Shorter high risk check-ins can also be set by the worker if entering a dangerous area.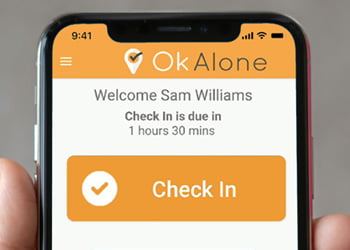 Our app provides GPS tracking that records a worker's real-time location. The employee monitoring can then be used to find them in an emergency. The entire shifts location can be recorded and viewed by monitors in the online dashboard.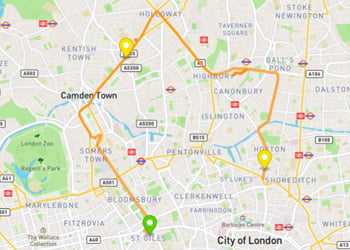 Our Help Button enables the worker to request help in case of an emergency. It can also be activated using voice commands or using a "discrete" mode. Monitors will be alerted immediately and be provided with the worker's location and their escalation procedure.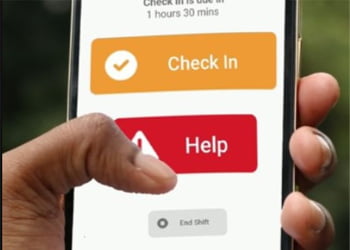 Our cloud-based dashboard puts the employer in complete control of mobile lone worker protection. The statuses and locations of workers can be easily seen in one place. The online dashboard allows employee safety to be monitored from anywhere.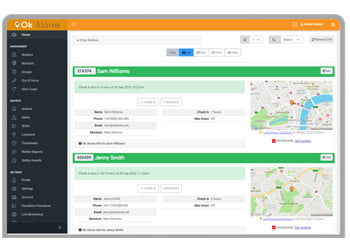 Our top rated and popular smartphone app for iPhone and Android has a simple, clean design making it quick to deploy and easy to support. We also have a Microsoft app for desktop users and office based workers.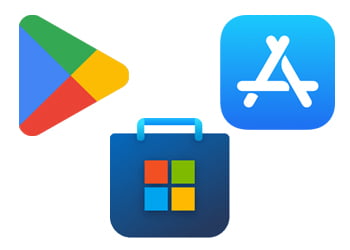 Our man/worker down feature helps keep your lone workers even safer. Man down in the smartphone app monitors a lone worker's movement. If the worker stops moving and then does not respond to messages their Monitors will be alerted. 
Useful Articles about Ok Alone
Here are some articles you might find useful for learning about Ok Alone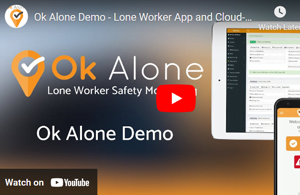 Ways to request help with Ok Alone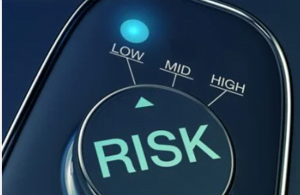 How Lone Workers Use Ok Alone to Stay Safe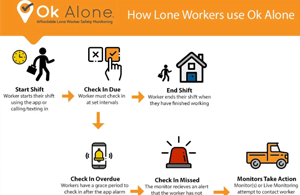 Try Ok Alone now with our Free Trial
Subscriptions to the Ok Alone system are within the budget of even the most cost-conscious organizations. With no set-up fees or long-term contracts, you can be up and running for as little as $5/£4 per worker per month. 
Want to try Ok Alone? With our free trial you can get access to all our features including our apps and online dashboard. No payment details are required and you can be up and running in a few minutes…
Want to Try the Ok Alone App?
Please email us at [email protected] and we will set you up with a Free Trial where you can try all our lone worker features.