Ok Alone incorporated WhatsApp into its lone worker system. Get monitor and worker notifications through WhatsApp when working alone. The system is available to use all over the world.
This great service means your company and you can stay in touch even when there is no network coverage, as long as there is wifi.
WhatsApp Notifications for Workers
Workers can get check in reminder notifications and update their shift status using WhatsApp – in the same way as SMS.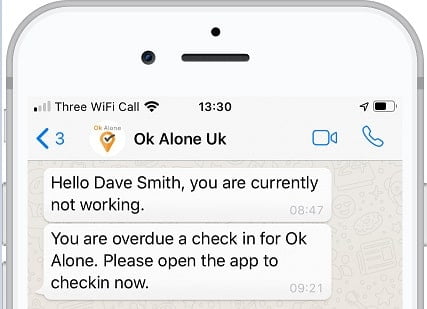 To setup your lone worker to use WhatsApp:
Log in to the Dashboard and choose to edit the lone worker
Scroll down to Use WhatsApp
Choose Use WhatsApp + SMS or use WhatsApp Only

WhatsApp Alerts for Monitors
Monitors can now get their lone worker alerts using WhatsApp – in the same way that they would get them via SMS.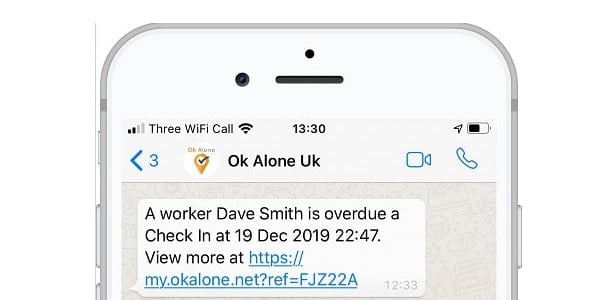 To Set up a Monitor to get WhatsApp Notifications:
Log in to the Dashboard and choose to edit the monitor
Scroll down to Contact which is below Phone Number
Check the WhatsApp box and Save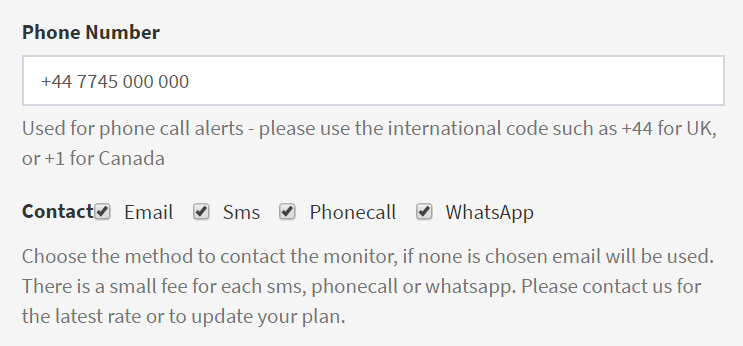 As a principal engineer with extensive industry experience for over 20 years, I offer a wide range of skills to help develop businesses online. With a proven track record in systems development, search engine optimization, online advertising, and marketing, I am passionate about developing and growing B2B, SaaS, and web-based products.
I specialize in lone worker solutions and have the ability to identify and implement suitable technologies for a wide range of projects. With Ok Alone, I've been instrumental in building the top-rated lone worker app, which provides protection for lone workers across industries worldwide. I'm a strong believer in the importance of the client-developer relationship and regularly seek customer feedback to help improve our systems.