Our latest feature lets you send an important message via SMS simultaneously to all your workers.

This was a feature request from one of our customers, it was such a good 
idea, we had to add it. The customer wanted a way to send an important 
message to all their workers, especially those currently working on shift.
Can I use this feature for my lone workers?
To use this feature, you need to have the Comms plan with us and workers 
need to have a phone number. If you haven't got the Comms plan you can easily add this to your plan in the account area.
How does it work?
Go to Workers >> Send an SMS to All Workers on the main menu.
Enter a message with a maximum of 150 characters.
Click "Send to All Workers" or "Send to Workers on Shift Only".
Please note, you will have to have the Comms Plan to use this feature.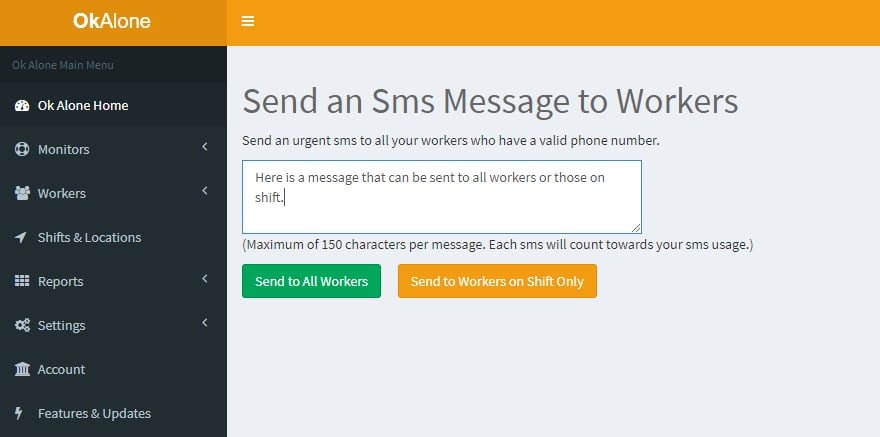 As a principal engineer with extensive industry experience for over 20 years, I offer a wide range of skills to help develop businesses online. With a proven track record in systems development, search engine optimization, online advertising, and marketing, I am passionate about developing and growing B2B, SaaS, and web-based products.
I specialize in lone worker solutions and have the ability to identify and implement suitable technologies for a wide range of projects. With Ok Alone, I've been instrumental in building the top-rated lone worker app, which provides protection for lone workers across industries worldwide. I'm a strong believer in the importance of the client-developer relationship and regularly seek customer feedback to help improve our systems.