Are your workers required to stay within certain locations?  Sometimes an unusual location is a sign of trouble.  You can set-up Ok Alone to tell you when a lone worker has left a designated "Safety Zone".
This feature may be very valuable if a person is working remotely, has limited phone coverage or is in a designated work area.
For example, a security guard may have a set number of locations that he or she needs to patrol.  To create this "safe area", you simply click on the map and then move the slider to increase the coverage area.  If that the person leaves the "safe area", you will receive an email notification and an alert will be created in the online dashboard.
Why not try this and many other great features out for yourself?
Sign up to our free trial now..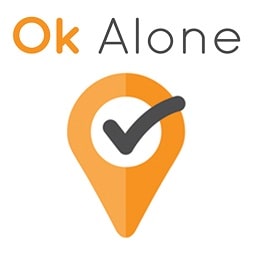 The Ok Alone team writes informative articles about lone working. Through our articles, we aim to educate readers on the benefits and best practices of using our lone worker app, and how Ok Alone can help mitigate risks and enhance communication between workers and monitors.  Learn about other areas including legislation, risk management, and legal compliance plus lone worker features such as man down, high-risk check ins and location monitoring.