You probably understand that as an employer you are likely required, by law or according to health and safety regulations, to implement a lone worker safety policy. Even if accidents or incidents occur outside of your business premises, when they transpire during the execution of your employees duties or, in some cases, during transit to a job site, you are accountable. In many cases, the remote worker is at higher risk and it's up to you to assess and reduce those risks.
Here are a few steps that your company can take to enhance the safety of lone workers:
If possible, try to avoid having lone workers! Have employees working regular business hours wherever possible and in pairs or crews when in remote locations.
Assess the locations where remote lone workers must perform their job. How safe are they?
Investigate every incident where worker safety was compromised and learn from past issues.
Talk to your lone workers about the risks they face and see if there are ways to mitigate them, like doing regular check ins to report their safety and whereabouts.
Provide safety and emergency procedure training to all staff especially those with high risk jobs.
Try to schedule high risk jobs to be done during normal business hours and when a fellow worker trained in emergency response can be present.
What's the best way to ensure lone worker safety?
Partnering with our lone worker monitoring company allows you to provide the latest technologies for keeping remote employees in touch and ensuring lone worker safety at all times. Ok Alone offers a flexible, affordable and proven effective system that gives lone workers several contact and incident reporting options. The smartphone app, available on Android and iPhone, is simple to use and the cloud-based dashboard is designed to be equally user friendly. Ok Alone even helps you develop and enforce your company's own escalation policies.
Ok Alone offers lone worker safety for a reasonable cost
You can afford to keep your employees safe with our lone worker monitoring system, monthly subscriptions start from as little as $5.00/£4.00 per month per employee. Contact us today.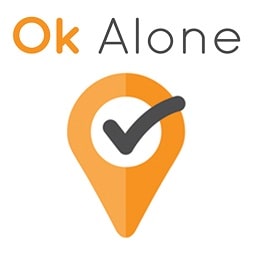 The Ok Alone team writes informative articles about lone working. Through our articles, we aim to educate readers on the benefits and best practices of using our lone worker app, and how Ok Alone can help mitigate risks and enhance communication between workers and monitors.  Learn about other areas including legislation, risk management, and legal compliance plus lone worker features such as man down, high-risk check ins and location monitoring.