8 Reasons Why you can't Afford Not to a Have Lone Worker Safety System
A lone worker safety system is not only the right thing to do from a moral standpoint – it can reduce your business' operational costs! Workers in the construction and engineering industries are frequently working alone and in high risk circumstances. Investing in their safety will pay off in many ways.
Here are 8 reasons you can't afford not to use lone worker monitoring.
It eliminates the need for the 'buddy system', which isn't all that effective anyway
It prevents costly operational downtime while you are trying to locate an injured or missing worker
You will see savings on your insurance premiums
You can avoid financial penalties for failure to provide duty-of-care or negligence
It's a simple way to achieve safety regulation compliance
Safety equipment is not always sufficient to protect workers, no matter how well-equipped they are
Environmental dangers are unpredictable and can be deadly
People are only human, and can make errors that put their own or the safety of others at risk
With a lone worker protection system, you are also likely to see an improvement in employee morale and retention as well as improved corporate image and public relations.
Invest in Ok Alone for Easy-to-Use, No-Fuss Lone Worker Safety Systems
It makes good business sense to invest in lone worker monitoring that is affordable and easy to implement and use. Ok Alone has developed (and continues to refine) a safety system that's customizable to your requirements and easy to alter according to your changing needs.
Still not ready to invest? How about a free trial?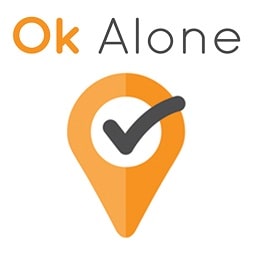 The Ok Alone team writes informative articles about lone working. Through our articles, we aim to educate readers on the benefits and best practices of using our lone worker app, and how Ok Alone can help mitigate risks and enhance communication between workers and monitors.  Learn about other areas including legislation, risk management, and legal compliance plus lone worker features such as man down, high-risk check ins and location monitoring.