Manufacturing industry and factory workers can be exposed to a wide range of dangerous situations and risks to their safety increase when they are working alone.  Performing equipment maintenance, handling raw or in-process materials, and using heavy machinery are just some of the everyday tasks where a lone worker safety system could ensure that you and your co-workers go home safely at the end of a shift.
OK Alone offers lone worker monitoring that's so easy to implement and use that it actually gets used – you don't need extensive team training, it only takes a few minutes to learn.
Don't just take our word for it – let our free trial show you.
Long shifts at the factory can lead to worker inattention, and even experienced staff can become complacent, leading to injury or even fatal accidents. With a safety monitoring system like OK Alone offers, you can decide how often lone workers should check in and what happens if they don't. A well thought out escalation procedure can save lives.
These Industries Are Already Benefitting from Advanced Lone Worker Safety Systems
The OK Alone lone worker protection system is keeping workers safe in the UK, US, Australia, New Zealand and Canada in these industries:
Manufacturing
Transportation
Real Estate
Engineering
Health Services
Surveying
Construction
Energy, and
Retail
With no long term contracts and a basic subscription that protects up to five workers, our lone worker safety system will keep you and your team safe at work. Contact us to learn more.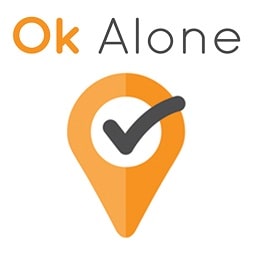 The Ok Alone team writes informative articles about lone working. Through our articles, we aim to educate readers on the benefits and best practices of using our lone worker app, and how Ok Alone can help mitigate risks and enhance communication between workers and monitors.  Learn about other areas including legislation, risk management, and legal compliance plus lone worker features such as man down, high-risk check ins and location monitoring.