Staff Health and Safety is a Priority at the 2016 Healthcare Conference in London
Health and social care professionals met in London June 29-30 at the 2016 Health + Care Conference to learn about new ways to deliver healthcare and improve productivity in the delivery of health services. Advances in technology provide a multitude of new tools and integrated systems that can improve not only patient care, but also support the well-being and safety of health care lone workers.
There has been an increase in people seeking out home care to their private residence over moving into care homes. While life expectancies have increased and people are living more actively and for longer, there is already a rise in demand for health services delivered outside of the hospital or clinic environment. This does increase the hazards, issues and potential injury or violence faced by medical professionals whilst making the visits.
As more seniors choose to live as independently as possible, the need for trained health professionals delivering at-home care has skyrocketed, making those in-demand workers very busy as they go about their daily calls. Caring for the elderly can be risky, as infirmity and dementia affect patients, so an easy to use, reliable and economical lone worker protection system is a necessity healthcare focussed lone workers and for the businesses providing these health services.
How Technology can Improve Healthcare Lone Worker Safety
Keep your healthcare lone workers safe with our customizable lone worker safety app. You decide how often your workers check in and how they do so. You aren't tied to your desk to monitor your staff, because you (or your designated monitor) will have access to a webpage that will keep you updated. If an incident occurs, you will be alerted promptly by email, text message or phone call.
Contact us for more information about our lone worker protection system.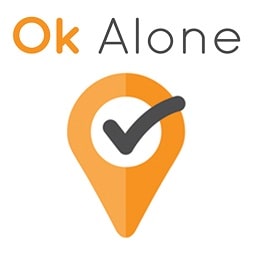 The Ok Alone team writes informative articles about lone working. Through our articles, we aim to educate readers on the benefits and best practices of using our lone worker app, and how Ok Alone can help mitigate risks and enhance communication between workers and monitors.  Learn about other areas including legislation, risk management, and legal compliance plus lone worker features such as man down, high-risk check ins and location monitoring.