Here are the lone working and work alone acts and regulations found in Canada. We cover all the lone worker policy and legislation we have found for Canada, including the guidance from The Canadian Centre for Occupational Health and Safety (CCOHS).
The Canadian Centre for Occupational Health and Safety (CCOHS) (the national agency covering worker protection in Canada) definition of a lone worker states; 'A person is "alone" at work when they are on their own; when they cannot be seen or heard by another person'.
Although there are no federal laws relating specifically to lone worker monitoring, there is one aspect of federal legislation that employers need to be aware of: Bill C-45. Put in place in 2004, this Bill amended the Canadian Criminal Code by establishing new legal duties for workplace health and safety, by imposing serious penalties for violations that result in injuries or death. 
Regulations are complicated by the fact that there are fourteen jurisdictions – one federal, ten provincial and three territorial. Some of the provinces in Canada have enacted legislation regarding employer's responsibility towards Lone Workers by having their governments create health and safety legislation. The legislations outline the general rights and responsibilities of the employer, the supervisor and the worker. Ontario, Nova Scotia and Yukon have no lone worker specific regulations. Therefore, it is important employers are aware of local conditions when creating their own lone working policies.
The Canadian Centre for Occupational Health and Safety have a very helpful web page regarding lone workers; https://www.ccohs.ca/oshanswers/hsprograms/workingalone.html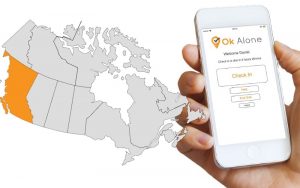 Legislation for Lone Working in British Columbia
Information about British Columbia lone worker legislation and regulations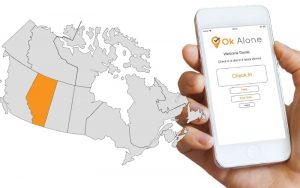 Legislation for Lone Working in Alberta
Information about Alberta lone worker legislation and regulations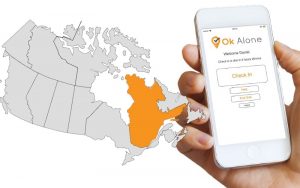 Legislation for Lone Working in Quebec
Information about Quebec lone worker legislation and regulations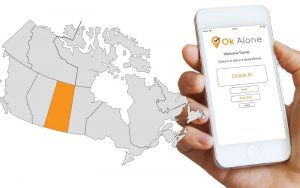 Legislation for Lone Working in Saskatchewan
Information about Saskatchewan lone worker legislation and regulations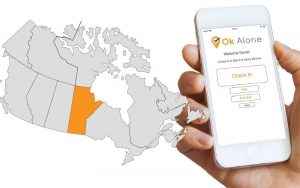 Legislation for Lone Working in Manitoba
Information about Manitoba lone worker legislation and regulations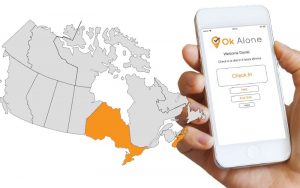 Legislation for Lone Working in Ontario and Nova Scotia
Information about Ontario and Nova Scotia lone worker legislation and regulations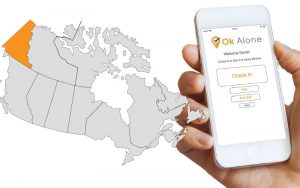 Legislation for Lone Working in Yukon
Information about Yukon lone worker legislation and regulations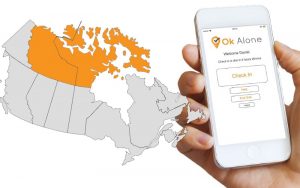 Northwest Territories and Nunavut Safety Act
Information about The Northwest Territories and Nunavut lone worker legislation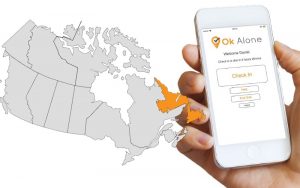 Legislation for Lone Working in Newfoundland and Labrador
Information about Newfoundland and Labrador lone worker legislation and regulations
Legislation for Lone Working in New Brunswick
Information about New Brunswick lone worker legislation and regulations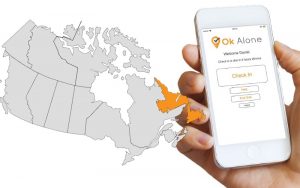 Legislation for Lone Working on Prince Edward Island
Information about Prince Edward Island lone worker legislation and regulations