Lone Worker Safety for Logistics Workers and Drivers
Transport and logistics personnel are exposed to different kinds of risks while alone on the road or when loading and unloading their vehicle. One way of improving the safety of logistics workers and drivers is to use a lone worker safety system.
Lone working drivers require a solution that ensures they have round the clock safety monitoring, automated check-ins and precise GPS locations in case of emergency.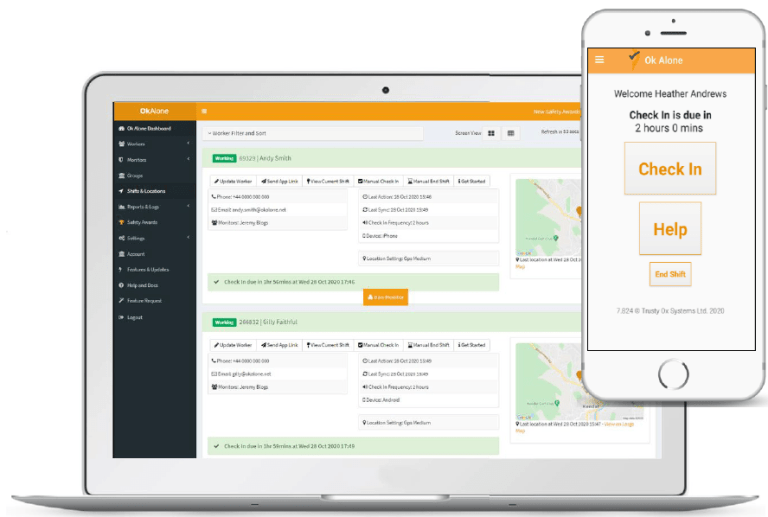 Monitor Drivers Away from the Vehicle
Easily see the location and status of your drivers on our cloud-based dashboard. Drivers and vehicles are shown as separate pins on a map whether they are together or miles apart.
Employers can manage 100's of workers, view alerts, actions and locations efficiently from one device.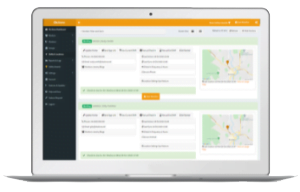 Drive Mode uses a vehicle monitoring device to register whether a vehicle is in motion when a check in is due. 
The system can then automatically check the driver in, and show employers they are safe, without them having to take their focus off the road.
Any user with iOS12/13 or an Android phone can easily start a shift, end a shift, check in or get help – all by using their voice, completely hands free.
This allows truckers, drivers, logistics workers or anyone loading/unloading goods to update their status without stopping their work.
Helping Logistics Workers Stay Safe
Ok Alone is used by logistics workers all over the world to enhance their safety while:
driving
loading/unloading
overnight parking
interacting with the public
Our flexible solution has a range of features including; timed check ins, man down alerts, high risk check ins and location monitoring. Ok Alone can easily be adapted to cover your lone worker protection and legislation needs.
Ok Alone covers all of these needs and more:
What our Clients Say about Ok Alone
All good with OK Alone, works well and easy for our engineers to use. 
All in all we're very pleased with it.
Mick Brindle, H2O Flowtech Ltd, United Kingdom
Ok Alone Met All Our Needs
OK Alone met all our needs, providing the service we wanted at an affordable price. I have happily referred other municipalities to their service.
Town of Morinville, Alberta, Canada
More Information about Logistics Lone Worker Protection
Ok Alone subscriptions are within the budget of even the most cost-conscious organisation. With no set-up fees or long term contracts, you can quickly be up and running for as little as $5/£4 per person per month.  Why not create your own personalised quote now?
Want to Try the Ok Alone App?
Please email us at [email protected] and we will set you up with a Free Trial where you can try all our lone worker features.