Sometimes when you receive a help request or a missed check-in you aren't at your computer.
Now when you get an SMS message Ok Alone has added a handy link to take you straight to your dashboard!
You will receive an SMS to tell you who has either missed a check-in or asked for help, and the time the request was made. Beneath that message is now a link you can click that opens your dashboard and allows you to see your worker's profile and escalation procedure on your phone.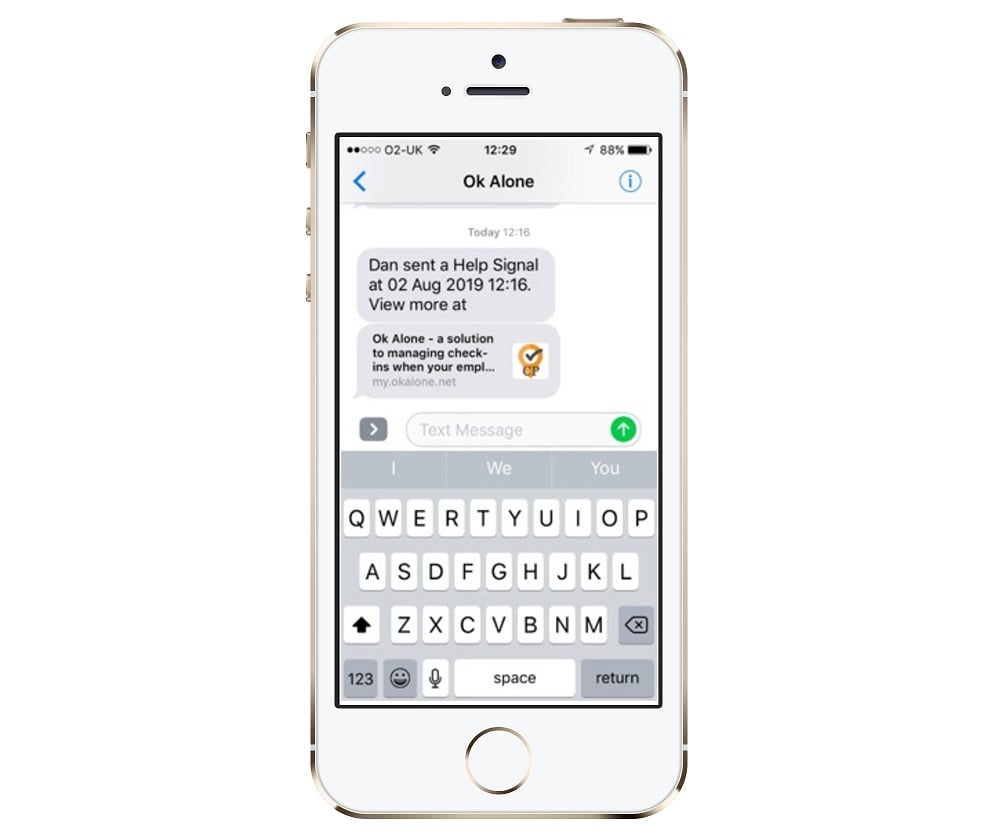 As a principal engineer with extensive industry experience for over 20 years, I offer a wide range of skills to help develop businesses online. With a proven track record in systems development, search engine optimization, online advertising, and marketing, I am passionate about developing and growing B2B, SaaS, and web-based products.
I specialize in lone worker solutions and have the ability to identify and implement suitable technologies for a wide range of projects. With Ok Alone, I've been instrumental in building the top-rated lone worker app, which provides protection for lone workers across industries worldwide. I'm a strong believer in the importance of the client-developer relationship and regularly seek customer feedback to help improve our systems.