WorksafeBC identified Construction as one of the four main industries at high risk of serious workplace injuries and therefore contributing to the serious injury rate.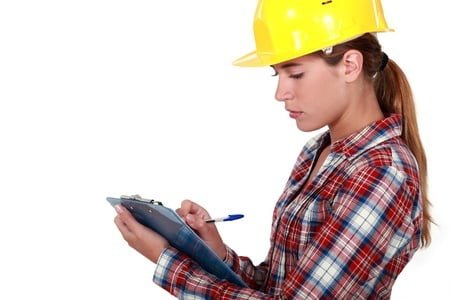 The Construction High Risk Strategy (HRS) is designed to reduce the construction industry's serious injury rate through risk-reduction tactics focused on health and safety responsibilities specific to planning and supervision and high-risk work activities. ¹
The statistical data shows that although the injury rate has been slowly decreasing over the past six years, the serious injury rate has remained steady. This has prompted a layered approach to identifying and correcting high risk work conditions and practices. The strategy looks at task or environmentally created hazards, at responsibilities, planning, and the effectiveness of supervision. ²
The 2018-2020 Construction HRS is focused on three areas:
Health and safety responsibilities — Planning and supervision
Officers will conduct workplace inspections focused on health and safety planning and supervision. They will engage prime contractors, owners, employers, supervisors, and workers to promote effective supervision and planning to prevent the development of unsafe working conditions and practices.
Tools, equipment, and processes — Choosing the safest option
The target risks and injury areas for this initiative will focus on the selection of the right tool, equipment, or process to reduce workplace incidents resulting in serious injury and the development of high risk violations at workplaces. Shorter term inspectional campaigns, designed to be interchangeable and flexible, will also be conducted by officers.
Partnerships and collaborations
This focus will include working with internal and external stakeholders, like the BC Construction Safety Alliance (BCCSA), to encourage and foster communication to proactively respond to evolving industry challenges and emerging risks.³
Results So Far
Over the four quarters of 2018 WorksafeBC met and surpassed their target for inspections (125%). They carried out 6,412 inspections, exceeding their intended 5,125. Throughout this period, they issued 7,139 Orders, 1,037 Orders with potential high-risk violations, 190 warning letters, 135 citation warnings, 53 stop use orders, 95 stop work orders and imposed 115 penalties. ⁴
Over the four quarters of 2019 WorksafeBC met and exceeded their target of inspections (127%). They carried out 7,054 inspections, surpassing their intended 5,572. Throughout this period, they issued 6,574 Orders, 921 Orders with potential high-risk violations, 189 warning letters, 85 citation warnings, 79 stop use orders, 129 stop work orders and imposed 122 penalties. ⁵
So far in 2020 (Q2) WorksafeBC have inspected 4,199 of their 5,793 target. They have issued 3,161 Orders, 482 Orders with potential high-risk violations, 120 warning letters, 25 citation warnings, 74 stop work orders, 199 temporary cessation of work orders and imposed 62 penalties ⁶
Throughout the 2018-20 period the number of Orders, high risk violations, warning letters and citations declined, while the amount of stop work/use orders and penalties issued increased.
Additional Resources
WorksafeBC have put together many great resources such as the Supervisor Safety Resources – two pages of links to pamphlets, infoflips, online courses and videos. They have also created Toolbox Meeting Guides (TMG) – such as Manufactured Scaffolding Safety Resources, Stepladder Safety in Construction and Hand Signals for machinery operators.
WorksafeBC's website section dedicated to TMG, Meeting guides and safety talks offers 113 PDF's that can be printed out and distributed to workers. These can be found at:
1, 2, 3 – https://www.worksafebc.com/en/about-us/what-we-do/high-risk-strategies/construction
4, 5, 6 –https://www.worksafebc.com/en/about-us/what-we-do/high-risk-strategies/construction/updates-and-results