Introducing a lone worker safety solution to the workforce isn't enough though, they need to be trained in how to use the solution to their best advantage.
The lone worker training needs to be accessible for all levels of staff, and fit the users needs, so everyone leaves comfortable and confident using the system.
The lone worker safety training needs to explain:
What the solution does
Why the solution is being introduced
How to use the solution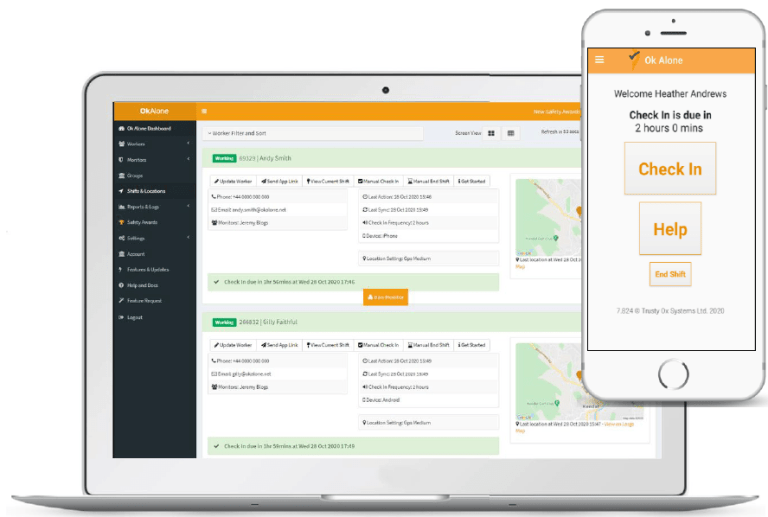 Teach lone workers why they need a Lone Worker Solution
A safety monitoring system needs to be embedded into an organisation so it is well understood by workers.
Businesses need to be transparent with workers on the extent of monitoring and the use of data locations. They need to let people know who can access the information and the privacy levels issued to supervisors.
It is key that workers understand the need for location information is for keeping workers safe, not tracking their lunch break or movements throughout a shift.
Training should include how Alerts work in real life
Lone worker safety training needs to be done where workers activate alerts in real life and see what happens.
Research has shown that workers can be worried about what will happen when they request help or miss a check in – leading to improper use of a lone worker app.
Workers need to be confident in using all aspects of a lone worker app and there needs to be a mentality that false alarms are not going to get people in trouble, but be used as an opportunity to test the efficiency of the system.
More Information about Lone Worker Training
Ok Alone subscriptions are within the budget of even the most cost-conscious organisation. With no set-up fees or long term contracts, you can quickly be up and running for as little as $5/£4 per person per month.  Why not create your own personalised quote now?
Want to Try the Ok Alone App?
Please email us at [email protected] and we will set you up with a Free Trial where you can try all our lone worker features.