Ok Alone has some of the best app reviews for lone worker apps. In fact, we have the highest rated on both the Apple App Store and Android Play Store.
Customers rate the Ok Alone app highly because we listen to them. At Ok Alone we believe the app should be easy to use and at every step of our journey, we've take on board customer feedback. Because of this we provide an affordable solution that keeps their lone workers safe, protects their privacy and ensures their company follows safety legislation.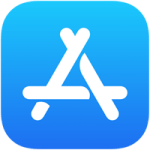 Android Play Store Rating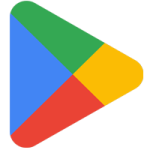 As Ok Alone is a global product we have reviews across international pages for both Google and the App Store, including Canada, UK, USA and Australia. We are really proud of our scores as they show our dedication to our product and commitment to our customer service.
Here are some of the reviews from our wonderful customers:
Glad to have found this app, it works as advertised and we find it very easy to use. A few operator errors to begin with but the great customer service resolved all of our issues. They even made changes to the software to meet our needs. Highly recommend.
– McMahon Stadium
Used the app while working alone during the pandemic installing new lights in our church. Having an app like this while working on 15 ft high scaffolding was very helpful in convincing people that I could do this project alone. Excellent support with all my questions and requests answered immediately.
– Yxd2015
When you have staff working off site or unsupervised this is a great app to help with Health and Safety. You can't anticipate what may happen during the course of one's day. This app provides a great option in mitigating a level of risk in combination with other processes and procedures. Nothing is more important than going home safe at the end of the day.
– Robert Marrin
We have had great success with OK Alone. It's easy to use, has not had any false alarms. The GPS location feature has been reassuring when workers don't respond immediately. The customer service is exemplary, taking serious questions and suggestions with prompt personal responses. As the administrator of our work alone program, this is a reliable and indispensable resource. The families of our remote workers have thanked me for the peace of mind this app gives them. From Canada's vast Prairies..
– Trevor King
Been using this for a while now. Only had 1 problem (was my end) but customer service was brilliant at trying to figure out the issue. Highly recommend this service for peace of mind if you are a lone worker.
– LisaE2020
Great app, easy to set up and use. The back office set up is straightforward and easy to follow, escalation procedures are clearly set out. The app is really easy to use for the remote workers. We've used it for a number of years and find it a cost effective solution, and would definitely recommended it.
– MB
While getting 90 employees connected to Ok Alone App the support was always professional, understanding our needs and patient. Very accommodating in improving their reports in the App itself. Good job.
– Doug Brown
Stress reliever! I sleep better knowing my staff have a system of safety.
– Tricia Wilson
Ok Alone is the best lone worker app available through Google and the App Store (scores don't lie!) Make sure your staff have the tools they need to keep themselves safe.
As a principal engineer with extensive industry experience for over 20 years, I offer a wide range of skills to help develop businesses online. With a proven track record in systems development, search engine optimization, online advertising, and marketing, I am passionate about developing and growing B2B, SaaS, and web-based products.
I specialize in lone worker solutions and have the ability to identify and implement suitable technologies for a wide range of projects. With Ok Alone, I've been instrumental in building the top-rated lone worker app, which provides protection for lone workers across industries worldwide. I'm a strong believer in the importance of the client-developer relationship and regularly seek customer feedback to help improve our systems.