The best fleet safety programs are designed to protect your staff against injury and you from liability.  These programs set out the written policies and procedures you want followed as a preventive measure, and in the event of an unexpected emergency.  In this blog, we are going to share five key elements of a good fleet safety program.
Training Diligently
Regular training should be part of your fleet safety program.  You can do this at your monthly safety meeting or at special events.  The training should include common information about the trucks in your fleet AND updates to your safety procedures. For example, if you have recently updated your company's lone worker escalation procedure, this update should be shared to everyone on your team. Equally, safe driving strategies, techniques and defensive driving information should also be made available.
Hire Carefully
Creating a culture of safety starts with the people you hire.  Top performing teams are not just thrown together. They are carefully selected at the time of hiring.  Make sure to check each applicant's credentials and their safety record.  Calling their previous employers safety officer is a very good way to see if they supported a safety culture in the past.  When the pressure to find a replacement driver is high, keep in mind the cost of getting the wrong person to do the job.
Accident Management
Having a standardized process for what to do after an accident ensures the right things happen at the right time.  Doing this will help you minimize your costs, understand your exposure to future risks and implement improvements to your current system.  After an accident occurs, you may want to reassess that role's risk profile.  Re-doing your risk assessment may point to new insights about what went wrong.
Written Procedures
The first step to ensuring the proper safety procedures are followed is having them written down, with easy access for everyone.  Then they must be clearly communicated on a consistent basis. Finally, they must be enforced.  When everyone is clear on what to do in an emergency, you have the best chance of ensuring consistency across your organization.  Written procedures can also be used to measure driver performance.  As the old saying goes, "you get what you measure", so make sure to include safety measures on your list.
Maintenance
It sounds obvious, but maintaining your fleet can go a long way to protecting your bottom line.  In fact, maintenance is one of the best investments in your fleet you can make.  Regular inspections, preventative repairs and just general maintenance are all going to be much less expensive than a sudden unpredicted breakdown or roadside incident.
How does your fleet safety program stack up against this checklist?  Are all of your procedures written down?  Or perhaps you'd like to update the procedures for your drivers by downloading our free  risk assessment guide?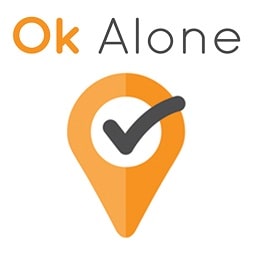 The Ok Alone team writes informative articles about lone working. Through our articles, we aim to educate readers on the benefits and best practices of using our lone worker app, and how Ok Alone can help mitigate risks and enhance communication between workers and monitors.  Learn about other areas including legislation, risk management, and legal compliance plus lone worker features such as man down, high-risk check ins and location monitoring.