I recently worked with a logistics company which delivers goods across Canada. They were interested in improving their Occupational Health and Safety Management System and their overall safety strategy. This company had the basics covered but were eager to develop a system that met all jurisdictional requirements. Over several months, I met with the company President, along with the Human Resources Manager, and Health and Safety Representative. It was indeed a team effort.
Our first course of action was to understand the hazards workers faced on a day-to-day basis.  For a consistent framework, we agreed on a simple format that met the needs of the organization and supported their safety strategy objectives. We developed a Hazard Recognition, Assessment, Control, and Evaluation of Controls Policy.
We chose hazard categories and defined them in the policy: Physical; Chemical; Biological; Musculoskeletal; Psychosocial; and Safety. We decided on a risk assessment matrix and assessed hazards without considering any existing controls. Next, we used the hierarchy of controls to manage risks and re-evaluated the hazards taking into consideration the controls already in place and any future controls that the company was planning on implementing as part of the broader safety strategy.
The team repeated this process for each job category within the company. The group readily saw what was currently being done to protect workers and where the gaps were. The "to do" list quickly turned into research, policies, procedures, forms, a training matrix, and many meaningful discussions.
All the hazard categories were present in this workplace. Some examples included heat and cold stress (Physical Hazard), city and highway driving (Safety Hazard), working alone (Safety Hazard), slips, trips and falls (Safety Hazard), violence and harassment (Psychosocial Hazard), overexertion (Musculoskeletal Hazard), and domestic animals and wildlife (Biological Hazards).
Some control measures used as part of the overall safety strategy included the elimination of hazards. At the discretion of the company president, the drivers can be taken off the road. This has happened on particularly dangerous weather days. Their company policy states that safety supersedes deliveries. Mechanical lifting devices (Engineering Control) are available for heavy loads. Customers are expected to keep loading docks and walkways clear of ice and snow (Elimination). Training (Administrative Control) is provided to new workers, and it is regularly updated. This process has led to a standardized training program, with a formal evaluation. Workers have the authority to refuse deliveries if their health or safety is at risk such as in the case of violence, harassment, or slip, trip and fall hazards.
The company has always provided hats, warm coats, and high-visibility vests. Once the hazard assessments were completed, it was easy to justify ice-grippers for winter boots (Personal Protective Equipment) to enhance their safety strategy. The company hopes to decrease worker slip, trip, and fall incidents in the winter months. The President welcomed the suggestion of a GPS-satellite-location system for drivers who were working alone and had no other method for check-ins. In some areas, if workers encounter difficulties, this will now ensure that they will receive the support they need; whether it be a call out for a tire change or an emergency call for a health-related issue.
Formalizing the hazard assessment process has allowed this logistics company to validate their Occupational Health and Safety Management System and add essential control measures to protect their valued employees.
—————–
This blog was written by Health & Safety Professionals Inc. (HSPI), which Ok Alone is pleased to share with permission. HSPI is a health and safety consulting and training firm established in Sault Ste. Marie, Ontario in 1998. Louise Caicco Tett, President, leads the company and as such is committed to professionalism; excellence; timely and efficient service; and customer satisfaction. Louise has her Masters in Public Health (MPH) from the Tulane School of Public Health and Tropical Medicine. HSPI is a Chief Prevention Officer approved provider of Basic Certification Training Parts I and II under the 2015 standards.
Want to learn more about Canadian lone worker safety legislation. See our blog – https://www.okaloneworker.com/2018/01/canadian-work-alone-legislation/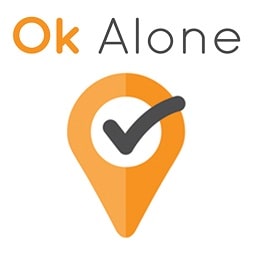 The Ok Alone team writes informative articles about lone working. Through our articles, we aim to educate readers on the benefits and best practices of using our lone worker app, and how Ok Alone can help mitigate risks and enhance communication between workers and monitors.  Learn about other areas including legislation, risk management, and legal compliance plus lone worker features such as man down, high-risk check ins and location monitoring.