The handling of biowaste by lone workers is an area we hear more about each month.  Health and Safety Guidelines across Canada, USA, UK Australia and New Zealand all cover the unique risks assosiciated with biowaste.  In this blog, the team at SafetyON have kindly shared their thoughts on the subject.
————————-
There are several departments, including residential medical facilities, wherein the workers are constantly exposed to the hazards of biowaste and are at risk of contracting severe infections and diseases. The Occupational Health and Safety Act in Ontario stipulates the health and safety regulations to be duly practised by all workers handling biowaste as a part of their job.
All workers must be adequately trained by their supervisors in understanding the potential hazards and becoming familiar with the regulations for handling biowastes such as discarded syringes, condoms, cotton swabs, bandages or any other objects contaminated with blood or other body fluids.
All biowaste must be regarded as infectious and handled with utmost caution and as per the regulations.
Workers must ensure to prevent all chances of body contact with contaminated biowaste, and carry the waste bags and infected objects away from their body to reduce the chances of getting injured by sharp objects.
Workers are required to wear puncture resistant latex gloves and safety boots while handling biowaste.
All containers carrying biowaste must be duly marked and labelled with the biohazard symbol.
Infected sharp objects such as needles must always be disposed off in puncture-resistant containers such as leak-proof buckets, and sealed with a lid.
Sources:
https://www.ontario.ca/laws/regulation/930067#BK23
https://www.ccohs.ca/oshanswers/hsprograms/cleaning_staff.html
————————–
This article is focused on Biowaste Health and Safety Guidelines in relation to residential medical facilities, but many lone workers in contact with biowaster work outside that area. Universities, chemical labs, and even self-contained agricultural facilities can be included in this list.  As always, the first step is to assess the risk profile of your lone workers..Ok Alone has created a very hand hazard assessment guide which is Free to download.  It takes you step-by-step through the risk assessment process and relates it back to the frequency of your check-ins, high risk check-ins and help alerts.  Get your FREE guide here.
—————————
This main content of the blog was written by SafetyON Environmental Inc. in Concord Ontario. SafetyON has over 20 years experience working with companies to identify their gaps in legislative compliance.  Find out more at www.SafetyON.ca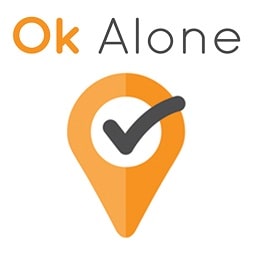 The Ok Alone team writes informative articles about lone working. Through our articles, we aim to educate readers on the benefits and best practices of using our lone worker app, and how Ok Alone can help mitigate risks and enhance communication between workers and monitors.  Learn about other areas including legislation, risk management, and legal compliance plus lone worker features such as man down, high-risk check ins and location monitoring.