Hello, we thought you might find Ok Alone useful for protecting your team. In April's update, discover how to find hidden hazards at work and keep your team within safe locations.
Uncover Hidden Hazards
Spring is a time of renewal and also a great time to review your safety procedures. This article gives you ideas for uncovering those hidden hazards.
6 ways to find hidden hazards…
Favourite customer feature of the month: Safety Zone
Not being where you're supposed to be can indicate a problem. That's why several customers requested a way to know if their lone worker is where they need to be.
HOT TIP: Need to show your customer your team is on-site? Safety Zone can prove your lone worker never left their post.
Discover Safety Zone alerts now
Kind Regards,
The Ok Alone Team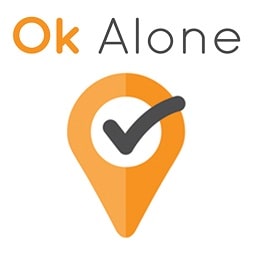 The Ok Alone team writes informative articles about lone working. Through our articles, we aim to educate readers on the benefits and best practices of using our lone worker app, and how Ok Alone can help mitigate risks and enhance communication between workers and monitors.  Learn about other areas including legislation, risk management, and legal compliance plus lone worker features such as man down, high-risk check ins and location monitoring.