CSSE 2016 Featuring Safety Technology that your Team Needs
Health and safety practitioners from across Canada are meeting September 18-21 in Vancouver, BC at the Annual CSSE Conference. This year's theme – Navigating the Future of OH & S, promises to offer some interesting opportunities for professional development and education around new lone worker safety technologies.
This year the CSSE extends a special welcome to the BC Municipal Safety Association and is offering a series of sessions geared to municipal safety practitioners.
Safety technologies are developing rapidly, and there are numerous new tools available to help you assess hazards, mitigate risks and respond to incidents, whether you are overseeing a small group of workers or providing OH & S to a staff of thousands.
Among the most exciting technological advances available to OH & S professionals are vastly improved worker safety systems, particularly in regards to lone worker monitoring.
Can your team benefit from lone worker safety technology?
Wherever there are people working without direct supervision, our lone worker protection system provides monitoring that can save lives. Occupation health and safety professionals understand how critical it can be for workers to have access to a safety system that allows them to:
Check in at predetermined intervals
Call for help at any time, and
Have their exact location monitored with GPS tracking
Ok Alone's lone worker protection system is affordable, intuitive and adaptable to your needs.
Ask us how you can get started with a free trial.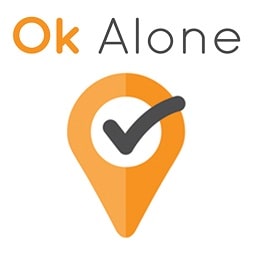 The Ok Alone team writes informative articles about lone working. Through our articles, we aim to educate readers on the benefits and best practices of using our lone worker app, and how Ok Alone can help mitigate risks and enhance communication between workers and monitors.  Learn about other areas including legislation, risk management, and legal compliance plus lone worker features such as man down, high-risk check ins and location monitoring.